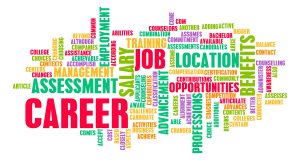 "Coming together is a beginning; keeping together is progress; working together is success."– Henry Ford
The transportation industry is one of the largest, most dynamic industries in the world. With ground, rail, air, water, courier, pipeline, and warehousing segments being accounted for total transportation revenues in the U.S. in 2015 are estimated at $1,004.5 billion. (over $1 trillion ?) Worldwide, those revenues reach $4.6 trillion. To say it's a solid, growing industry would be an understatement, at 6% of total global economic activity (GDP). Ship transport alone carries more than 90% of the world's internationally shipped goods, with over 102,194 commercial ships across the globe.
With statistics like these, it's no wonder the transportation and logistics industry is booming, and employment opportunities have followed suit. With the transportation industry becoming increasingly reliant on technology and streamlined communication tools, the industry is far more sophisticated with more diverse roles than ever before.
Competing for Logistics and Transportation Careers
Despite this industry's development and job growth, the current job market is still an extremely competitive one. If you are searching for a career in the logistics and transportation sector, a specialized recruiting firm can help you navigate the market and hone in on your perfect career. If you are simply looking to see what opportunities exist in the current market, a specialized recruiting agency can save you time and frustration by streamlining and customizing the options specifically for your candidate profile.
Streamline Your Job Search With a Specialized Recruiter
Some advantages you can expect when working with a specialized recruiting team include:
Free Job Placement Assistance
A reputable specialized recruiting firm will never charge the candidate for its services; the firm receives its fee from the company that's doing the hiring. Companies that work with specialized recruiters trust the recruiter's ability to find qualified candidates who may be the "perfect fit" for their job opening and their corporate culture. While the logistics industry is vast, it's a niche market in terms of a specialized recruiter's industry knowledge of career prospects—so make sure you put your trust in a recruiter that has years of logistics and transportation expertise when seeking out a firm.
Insider Information on Upcoming Job Openings
With an expanded network of professional contacts in the industry, a specialized recruiter will be in the know about upcoming open positions long before the jobs are posted on the job boards. They may also be aware of a company's future plans or unique passive searches which may never become formal job openings. Think of your recruiter as your career counselor and your best, most impartial advocate. Your recruiter wants to place you in a career where you are happiest and most productive, and they want to satisfy the company's needs, too, so they consider the best interests of both parties when making company and candidate recommendations.
Confidentiality is Paramount
You don't have to be concerned your current employer will find out you're considering other career options, and with a specialized recruiter, you don't have to worry about posting your resume on an online job board just to get noticed. Your recruiter is your private liaison with the companies that are doing the hiring. By understanding you as a candidate, what a company is looking for and their pay range , a recruiter can reduce unnecessary exposure and wasted time on positions that will not come to fruition.
A Customized Career Search
A specialized logistics recruitment agency will provide career advice that is custom-designed for your current job search and based on your experience, skill set, and interests. Their extensive connections in logistics and current knowledge of market trends and industry-specific demands mean you have the most current, up-to-date job market information at your disposal. If the recruiter thinks you can better your chances at your dream job by adding or enhancing a particular skill, they won't be afraid to let you know, so you'll always have the most relevant information on career development, training, and resources specific to the logistics industry at your fingertips.
Location Opportunities
In transportation and logistics, job opportunities can take a candidate across the country, and sometimes the world. When you work with a specialized recruiter, you can be very specific about where you want to work without having to sift through online job postings that return countless search results for locations you'd never consider. Every area has unique job market attributes, if you are not interested in relocating that may reduce the options, but an established recruiter can help you understand what the local market opportunities are like compared to the national market. If you are interested in relocating, your recruiter can help you focus where you want to be based on your interests, cost of living, and quality of life considerations.
Of course, if you choose to broaden your job search to include areas outside your comfort or time zone, you will always have the final say and full control over whether or not to move forward at any point in the process.
A Range of Choices
Specialized recruitment agencies working with logistics and transportation careers often deal with a wide range of opportunities and companies. Some of these companies are public and some are private. Some companies are in high growth mode while others are steady and stable. Some companies are looking for a rock star to drive change while others are looking for someone able to nurture change with long time employees. Specialized recruiters understand the job opportunity and the needs of the hiring company beyond the information that can be found in a job posting. Depending on your ultimate career goals, your recruiter will present you with a variety of carefully considered options that are best-suited to your particular expertise and your long-term plans for success.
If you are a logistics and transportation professional looking to make a career move in this highly competitive industry, working with a specialized recruitment team that focuses specifically on your industry is a powerful, effective way to gain an edge over other candidates. When you work with Garland Source, you're working with a team that has unmatched resources: over 17 years experience exclusively in logistics, deep industry knowledge, and a strong network of like-minded logistics and transportation colleagues. If you are considering a career in logistics or simply want to consult with a logistics professional about your options, contact the Garland Source team for more information and check out our available employment options today.