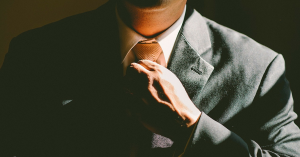 In 2012 the transportation and logistics industry accounted for an impressive 8.5 percent of the annual Gross Domestic Product (GDP) in the United States. Since then, the industry has continued to excel with a plethora of transportation modes being used within both the private and public sectors. A recent report showed that trucking companies are responsible for shipping approximately 70 percent of the freight shipped annually within the United States. Currently, the U.S freight rail network is a $60 Billion industry, while 78 percent of U.S. exports are shipped via water transportation. The continued success of the transportation and logistics industry is supported by the valuable employees that recruiters find on a daily basis for interested companies.
Here are seven traits a seasoned industry recruiter looks for in considering candidates.
Experience-

The correct experience is needed for a transportation and logistics candidate to succeed,

but with the shortage of candidates transferable experience may need to be considered.

While experience can be measured in years, it should also be measured in the type of work that was completed within specific fields. In this vein, experience should be measured by different positions inside their current organization, how many different organizations they have been with and the responsibilities they had in each, as well as the size of the company. Other measure would be specific achievements, awards won, skills gained, and the proven ability of the candidate to enhance a team.

All of these add credibility and value to the candidate.

Culture-

Every work culture is different. A candidate must have the personality needed to fit within a company culture. Fortunately for transportation and logistics companies, a trusted recruiter is well-equipped to find the ideal mat

ch.

Through industry knowledge and screening thousands of candidates, a seasoned recruiter has a lot of insight into company cultures and assessing candidate management styles that make a good fit.

Career Progression-

Just as a candidate's professional experience is important to ascertaining their skill set, so too is his or her proven career progression. The ideal candidate's resume will show a steady rising progression. Whether the candidate started off as an intern within a logistics company, or whether he or she transferred in at a higher rank, there should be a clear career path. While not required, for many positions within the transportation and logistics industry, the optimal candidate will have worked in other logistics roles to have gained valuable fundamentals that will be beneficial in future positions.

Ability to Adapt-

As alluded to within the opening of this article, the transportation and logistics industry is constantly evolving, changing, and

growing

.

Being able to adapt in this industry is key.

Beyond working for different sized companies and exposure to more than one type of transportation model, the ability to adapt with changes like a software conversion and implementation, new service offerings or being part of an acquisition shows candidates are prepared and ready to handle the changes that may take place. Probing into these different scenarios can help determine how adaptable candidates are.

Commitment-

No matter the industry, it is understood that switching jobs can be a tough process. From learning the ins-and-outs of a new company, to navigating the relocation process, the ideal candidate will be someone who is willing to commit 100 percent to the new job. A candidate can't have mixed priorities. He or she must be willing to go the extra mile to ensure that they are hired.

Honesty-

Honesty is key to the success of any employee. Candidates shouldn't be afraid to highlight their strengths and weaknesses. In fact, discussing weaknesses is one of the easiest ways to determine if a candidate is truly honest.

Passion-

When you are passionate about your job, you can achieve the best results. When you love what you are doing, you are driven to improve. This same philosophy applies to potential candidates. Throughout all phases of the hiring process a candidate should be passionate and excite

d.

Listen for candidates saying things such as "it gets in your blood", "I love", "I get excited when"; to indicate if they are looking for a job vs. a career.

They also

should show excitement about the possibility of working with the company, as well as an interest in a long term future. By asking questions such as, "how do employees progress through the company," and "is there an achievement-based bonus," the candidate can actively indicate their passion for the position

.
With these seven characteristics in mind, a professional recruiter will be able to find the ideal candidate for a position within the transportation and logistics industry. By pairing valuable candidates with interested companies, recruiters work actively to ensure that the trillion dollar industry remains strong and effective for years to come. After all, the transportation and logistics industry relies, in part, on the ability of its dedicated personnel to continue to push it towards growth, change, and improvements.