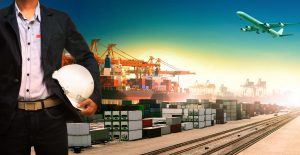 According to the Bureau of Labor Statistics, from 2010 to 2020 employment in logistics is forecast to grow by 26 percent. If you are already employed in the Logistics and Transport industry, you might want to consider a job change within the industry. Following are seven of the top reasons for making a change.
Reasons For Making a Job Change
You chose your first job in Logistics and Transportation to gain entry into the industry, but, now you are looking for a change that offers more of a challenge. Consider options that enhance your career such as gaining a more diverse exposure to logistics segments, a role that gives you broader responsibility, or one that allows for more specific development in your area of interest.
After working for a while you begin to see what each area of the company does and what skills it takes to support that department. You have a more tailored career direction but the company you are with does not have a clear developmental and advancement path.
Your skills within the logistics and transportation industry are easily transferable, but the segment or company you are with is losing market share. Consumer demands, distribution adjustments to the supply chain, regulations, and new industries can have a dramatic impact on logistics and transportation providers. Understand where the future is moving and focus your career towards a higher growth segment.
After several years at the same job within the same company, both advancement and personal development are not satisfactory. Changing jobs can recharge you, your career and usually improve your income.
Many folks begin a job with the hopes of gaining useful experience. Sometimes, that doesn't work out. When interviewing ask about training and employee development in order to select a company that invests in employees.
Pay is a good reason to enter the logistics and transportation field – the average salary of a logistician is in the neighborhood of $74,000. To get there you have to be engaged in development and may need to change jobs to advance your career.
You have continued your education and earned your college degree and want to put it to better use. This is a perfectly sound reason to seek a promotion or change employers. Stay put until you have a new job – it is easier to find a job while employed rather than when you are unemployed.
Recruiters Can Help With Changing Jobs
Changing jobs within a company, within an industry, or from another industry can be stressful. It is often best to work with a recruiting company experienced in the industry of logistics and transportation to get your job search on the right track.
Whether you are looking for a mid-level to a C-level position in logistics and communications or are looking for someone to fill such a position, contact Garland
Source today. The telephone number is 479.575.9017 or email Kelly Garland directly. His email address is kelly@garlandsource.com.