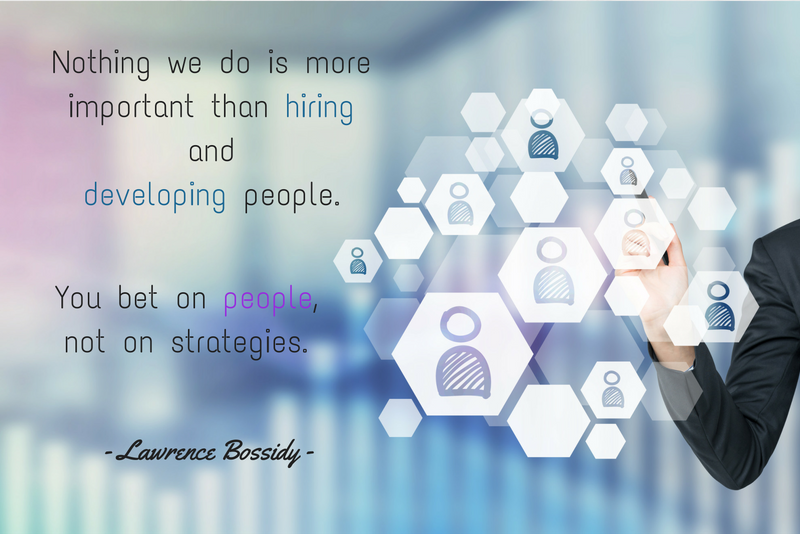 There's a lot of criteria to process when searching for the right candidate for a position. You're dealing with understanding internal and external dynamics, various ways to source candidates, high posting response rates, budget pressures on compensation and relocation, hiring timelines, all while finding the best technical and cultural fit. Then there is extending an offer that will be accepted, the risk of the candidate taking a counter or another offer, background checks and meaningful references. Here are nine tips at a glance that will help you find the right job candidate.
1. Develop a "talent pool" and network prior to ever having a need
Long before the actual hiring of a candidate or candidates, HR and department managers should develop relationships and potential candidate sources. This can be from watching for standout talent at conventions, industry meetings, utilizing universities, industry clubs and functions, internal conversations with current and new employees about past peers, or identifying respected competitors.
2. Use a checklist to keep track of your hiring process
A comprehensive checklist will help you as the hiring associate keep track of your recruiting process. This well-documented checklist acts as proof of your efforts and process when higher-ups come calling, and also helps you communicate your efforts to other interested co-employees who may want to give their feedback on certain points. It will also help you streamline your process for future reference.
3. Thoroughly define the job description before hiring
Take the time to do a thorough job analysis of the position to be filled, so you know exactly what the various duties, skills, and responsibilities are. Beyond the job description and list of skills you would ideally like a candidate have, consider areas you want to see improved or problems this person would be tasked to solve. These can often be soft skill related which aren't used in the typical job description. By including such nuances and using them in the posting you might find candidates respond better than just listing the desired list of skills and duties. Examples might be create new processes, help drive employee development, be part of the team to develop strategic new service offerings. Soft skills are often the most important pieces of making a successful hire. If you hope to draw creative and impact players, give them something to be excited about, not just a wish list of skills.
4. Have a solid recruitment strategy in place
Once you have your job parameters in place, it's time to work up a solid recruitment strategy. As the hiring manager, you will want to work closely with the key employees who will be both working with the new hire on a daily basis. You can do this in one or two recruitment planning meetings with the HR manager, department head, and others who will be working with the candidate, and tie up loose logistical ends by email. This is necessary for determining the right fit for the company overall. The strongest resume in the world may not be a particularly good fit for your company or a specific role, so it is imperative that you narrow down predictive parameters that will help you fit the candidate to the position and company at the same time.
5. Prescreen candidates to save company time
You can do this by phone, and will only take a few minutes. Determine whether or not your candidate's particular qualifications, background, workplace preferences and salary requirements will match up with company expectations. This will help you narrow down your talent pool as well as save company time and trouble in later in-person interviews.
6. Know the right questions to ask
Know the questions you are going to ask your candidate before they even hit the chair. This could be 4-5 key questions based on your recruitment strategy, give or take, depending on how quickly you wish to move through the interview. In addition, use situational questions to probe into the soft skills areas or ask for examples of how an employee impacted the type of results needed to make a successful hire. You will also need to ask specific questions based on the resume, make your list in advance.
7. Make sure you carefully review resumes and applications
This seems obvious, but details (or lack of them) can often get lost in the hustle and bustle of the office. Working from your job description and recruitment strategy, you will have a much better idea of what and who you are looking for. Highlight key qualifications, narrow-down your salary range, look for standout characteristics that will make your new hire a special fit, such as special certifications or volunteer work. Highlight or circle these standout features, layout candidate resumes in front of you, and go with the one who has the most high marks.
8. Execute a thorough, professional background and reference check
This is for verifying specific skills and what is stated on the resume, including dates of employment. A survey done by CareerBuilder found that 56% of the polled hiring managers reported that they caught their potential employees lying about their qualifications. Dig into how they were to manage, how their staff related to working for them, and how they worked with other departments. Ask about areas for improvement and if they stood out in any specific areas at their job. The employee background check can be a time-consuming process, but will be worth it in the long run. It can include criminal background verification, employment and educational credentials check, and drug screening.
9. Make sure you hire the right candidate to avoid firing and rehires
Many companies make this mistake, due to moving too fast and not going step-by-step through a strategic hiring process. Hiring the wrong candidate will cost you more in wasted time and money than taking the time and effort to go through a hiring process that screens out undesirable candidates throughout, and allows you a comprehensive hunt for the right new hire.
Those are 9 main ways you can make the hiring process as efficient and streamlined as possible–for you, your company, and the job candidate themselves. Hiring the right employment candidate in any field can be a difficult process, but doesn't need to be. Consider using a professional recruiter who has made a career out of finding the right candidates for the right companies. Look for a professional recruiter who is an expert in recruiting for your industry. Not only will they do much of the difficult background work for you, but they can often present you with candidates who are quietly looking for new opportunities and not actively applying to job postings.
If you are seeking new opportunities and would like to work with a corporate recruiter, contact Garland Source. The telephone number is 479.575.9017 or email Kelly Garland directly. His email address is kelly@garlandsource.com.