Chilly autumn weather is on its way in, which means the leaves are starting to turn beautiful shades of red and orange. Unfortunately, with the gorgeous colors comes a plethora of fallen leaves in our yards. So what's the easiest and most effective way to maintain our outdoor spaces? We recommend working with professional cleanup services. They'll do the work so you don't have to.
We did some research and came up with a list of the best Bloomfield, Clifton, and Montclair, NJ, leaf cleanup services.
Charles Constructions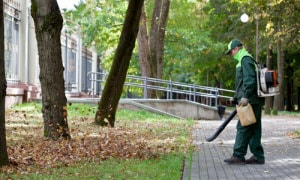 Charles Constructions guarantees landscaping solutions that make your yard functional, attractive, and inviting. They provide reasonable rates for hauling debris and raking leaves. If you're interested in getting your lawn into exceptional shape for the winter season, they offer additional services such as tree trimming, drainage systems, bush trimming, and general clean up.
To receive an estimate, ask any questions you might have, or schedule services for your Montclair, NJ, home, call Charles Constructions at 973-731-2236 today.
Steve & Brother Landscaping Renovators, LLC
Serving Essex County, Steve & Brother's tagline is "Your Wish Is Our Command." Doesn't get much better than that, now does it?
The company recognizes that turning leaves lose their luster once they start cluttering your lawn. They also know how exhausting and time-consuming it can be to clear your yard, especially on your few precious days off work.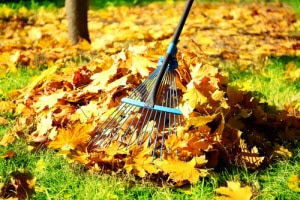 Steve & Brother Landscaping will efficiently remove leaves with professional tools and equipment so you can enjoy fun autumn activities like apple picking or pumpkin carving and avoid the stress of raking or leaf blowing.
Additionally, they pride themselves on offering appointment flexibility, quality service, and a friendly staff. Added bonus? They're committed providing their customers with affordable rates all year long.
Call Steve & Brother for more information or to schedule an appointment. You can reach them at 973-433-6972.
Branigan Landscaping
Branigan Landscaping promises to leave every site they service immaculate. Not only will the company beautifully landscape your Montclair, NJ, yard, they also will expertly clean it. Branigan will remove your leaves using their professional equipment and can provide any other lawn maintenance you might need, such as mulching, tree trimming, and irrigation.
Because they believe all projects are unique and a flat rate shouldn't apply, they provide free, customized estimates to their customers. According to Branigan, these price projects aren't just accurate and realistic, they're also completely reasonable.
For a free estimate or to ask any questions about their services for your Montclair, NJ, home, call Branigan at 973-783-3332 today.