Fall comes by its name honestly, as the leaves certainly fall and cover the yard, driveways, and anything that might be in those areas. Try as you might, your beautiful landscaping disappears every year under an avalanche of dying leaves. Sure the autumn colors are beautiful, with their yellows, reds, and oranges piercing through the landscape. Nature seems to come alive during this season, but any joy these sites might bring is forgotten as the leaves begin to fall. Raking leaves is difficult, tedious labor. If you're not able bodied, cleaning the leaves from your yard might seem nearly impossible.
Hiring a professional leaf service can help you to recover your yard from the clutches of fall and early winter so you can have plenty of time and open space to make memories with your friends and family.
Here are some of the best leaf cleanup services in Syracuse, NY.
Swimm Landscape and Plant Nursery, Inc
With over 12 years of experience in the Syracuse area, Swimm Landscaping offers exceptional, individualized services for locals throughout the year. Their fresh, innovative approach to designing landscaping has attracted many customers who request services time and time again.
They embrace the goal of making each yard unique, rejecting the idea of a cookie-cutter mold. Satisfaction is guaranteed, as the professionals at Swimm Landscaping don't consider a job complete until their client is happy. Even with a project as simple as removing the leaves from your property, Swimm Landscaping takes great care to do an exceptional job.
Piraino's Landscaping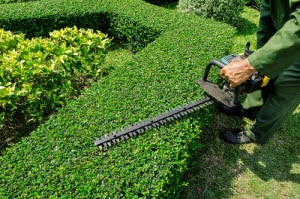 Piraino's Landscaping began as a simple hobby in the mid-1990s, but the work was loved so much that it evolved into a full-fledged landscaping service not many years later.
This landscaping service prides itself on honesty and quality, embracing hard work and innovation. Each homeowner has made an investment when they hire a landscaping service, and Piraino's Landscaping makes sure to deliver above-satisfactory results with every job.
If you're looking for the perfect family-centered landscaping company in Syracuse this fall, Piraino's is most certainly worth your consideration.
Canal Corner Landscaping
The contractors with Canal Corner Landscaping have been providing yard work services to residential and commercial clients in the Syracuse area since 1991. Their quality work and innovative ideas draw new, loyal customers every year. They have the capabilities to tackle any sized project and the experience to do the job right. Leaves are no match for this tried and true landscaping company.