October has been designated as National Seafood Month, and seafood lovers are celebrating by visiting their favorite restaurants. New York has a proud and strong history of producing some of the best seafood in the United States.
National Seafood Month is a time for people to reflect on the importance of sustainable fisheries, the health benefits of seafood, making good seafood choices, and practicing correct fishing tactics. The best way for you to join in on the celebration is to get a good seafood meal at one of the best seafood restaurants in Utica, NY. 
Chowder House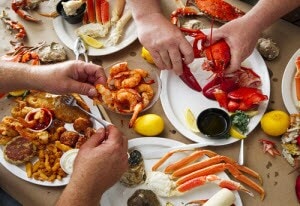 For over 20 years, the Chowder House has been a favorite seafood restaurant in the Utica area. Back in 1991, the couple who first opened this iconic diner dished out delicious recipes that included soups, chowders, and their mouthwatering beer-battered fried fish.
Since then, more great items have been added to the menu, but the integrity of this authentic seafood restaurant has remained unwavering. You don't have to be a seafood connoisseur to appreciate this spot either. The menu also includes Italian dishes, steaks, and vegetarian selections. There's truly something for everyone at the Chowder House.
Esche's Aqua Vino Restaurant
As a relatively new restaurant in the area, Esche's Aqua Vino Restaurant quickly became a well-established local favorite. The menu items are a clear blend of American and Italian flare, bringing out the best of both worlds in their innovative seafood dishes. If you like menu variety, then you should be sure to have a meal at Esche's.
In keeping with the true meaning of National Seafood Month, Esche's is proud to serve the freshest and finest ingredients. If you're looking for a great meal with a modern twist, this is the place for you.
Ocean Blue Restaurant and Oyster Bar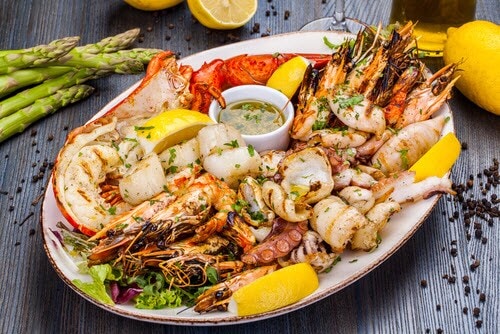 If you're like many restaurant patrons, you want an establishment that offers much more than a simple meal, which is why one of your best choices is the Ocean Blue Restaurant and Oyster Bar.
Not only does Ocean Blue provide customers with great service and fantastic foods and drinks, they also work to make each person's visit a unique experience. This neighborhood restaurant is passionate about their food, and it truly shows. Visit this restaurant one time, and it's guaranteed to become one of your favorite spots for a fun night out.
Ocean Blue Seafood Restaurant has a vibrant rooftop area where you can have plenty of fun with your friends and family while you enjoy one of the best seafood restaurants in Utica, NY.