Everything is the opposite in Bizarro World.
Living on a cube-shaped world, Bizarro is the imperfect mirror-image of my favorite superhero, Superman. Bizarro's the opposite of everything Superman stands for: truth, justice, and the American way.
Everyone understands that things can seem backward at times. Even Jerry Seinfeld suffered through an episode of dealing with Bizarro-Jerry where "up is down, down is up, he says hello when he leaves, goodbye when he arrives."
This year feels like that.
I live in a small town in Maine where our state slogan is "the way life should be." I teach karate to a group of amazing kids and we have a pretty quiet existence in the big scheme of things. The fact that our town is getting a brand new McDonald's and a new Dunkin Donuts in the same year is almost more than we can handle.
Yet, we are now living in a world where a United States Presidential candidate openly bragged about sexual assault. And there is a "creepy clown" phenomenon in Maine that prompted Stephen King to tweet:
"Hey, guys, time to cool the clown hysteria--most of em are good, cheer up the kiddies, make people laugh.
-- Stephen King (@StephenKing) October 3, 2016
And a local TV station to ask: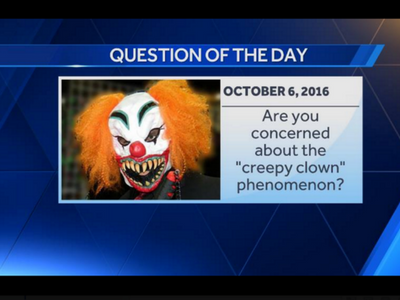 It's Bizarro World.
Where reality TV stars brag about unwanted sexual advances and insane clowns are found on Main Street instead of fiction. Up is down, down is up. It's so crazy that the Cubs may actually win the World Series!
We started our annual Self-Defense Month with a focus on having kids learn their address and phone numbers. And it quickly became apparent we were going to have to work a little harder when 4th-grade students started asking me "How do we defend ourselves from clowns?" Now it's evolved to teaching girls how to defend themselves from entitled sexual predators. Our young girls have heard it straight from Trump's mouth.
United States Presidential candidate Donald Trump said:
"Grab them by the p----. You can do anything."

and

"I don't even wait. And when you're a star they let you do it. You can do anything."
That's sexual assault. It's not a defensible statement. It's a crime, regardless of whether or not you are a star. It's a dangerous mindset for any person to believe. No one has the right to do anything they want without consequences.
We have always taught, along with every other credible martial arts instructor on the planet, that it's never okay for anyone to put their hands on you without your permission. That's the underlying principle of the entire martial arts philosophy.
You have the right to defend yourself.
We also teach when it's appropriate to use martial arts (in any form) on another person. Nothing we do includes the idea, thought or belief that we can do anything we want just because we can.
We can't. It's a crime. It's against everything we believe. That's why we also teach self-control and discipline. It doesn't matter if it's Donald Trump or any other person that believes they have the right to do anything. .
Some will say this is locker room talk or this is a political endorsement of Hillary Clinton. It is neither. This is a clear example of someone misusing power to get away with sexual assault. It isn't political, it's illegal. And no one in their right mind should tolerate men trying to "grab them by the p----." It doesn't matter who they are. It's wrong.
It's why we have to teach self-defense in the first place.
In Superman: Escape from Bizarro World the ever-noble Superman fights to stop Bizarro's rampage. Someone has to come in and save the day. Why not Superman?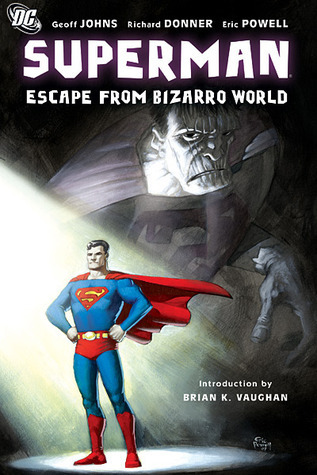 Because I'm tired of living in Bizarro World where Presidential candidates brag about sexually assaulting women and crazy clowns follow people in the street. Where the inconceivable is now our reality.
At this point, waiting for Superman to come and rescue us from 2016 doesn't seem that crazy to me.
-- This feed and its contents are the property of The Huffington Post, and use is subject to our terms. It may be used for personal consumption, but may not be distributed on a website.