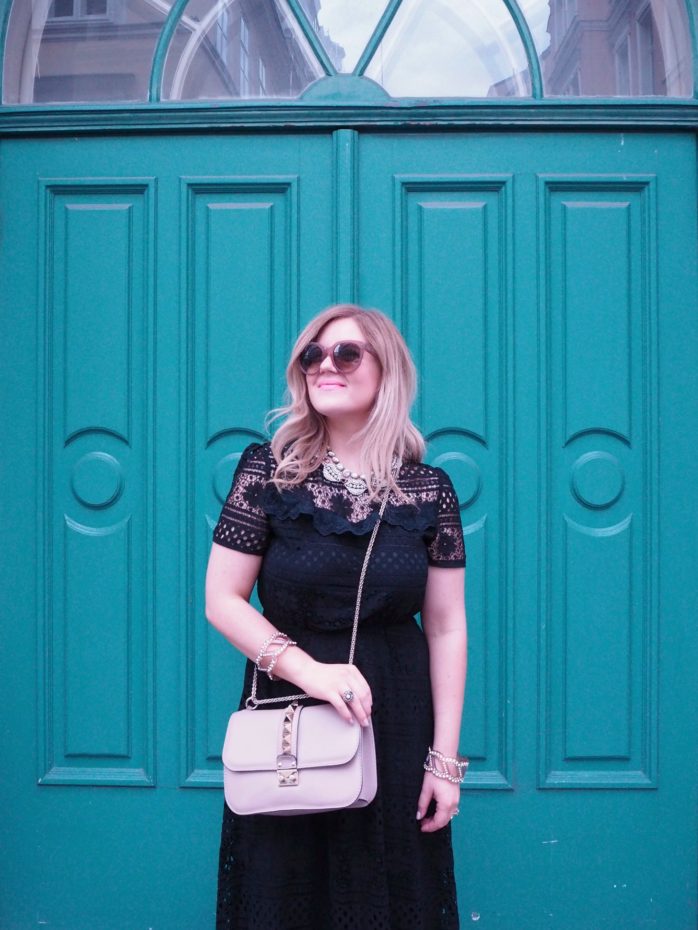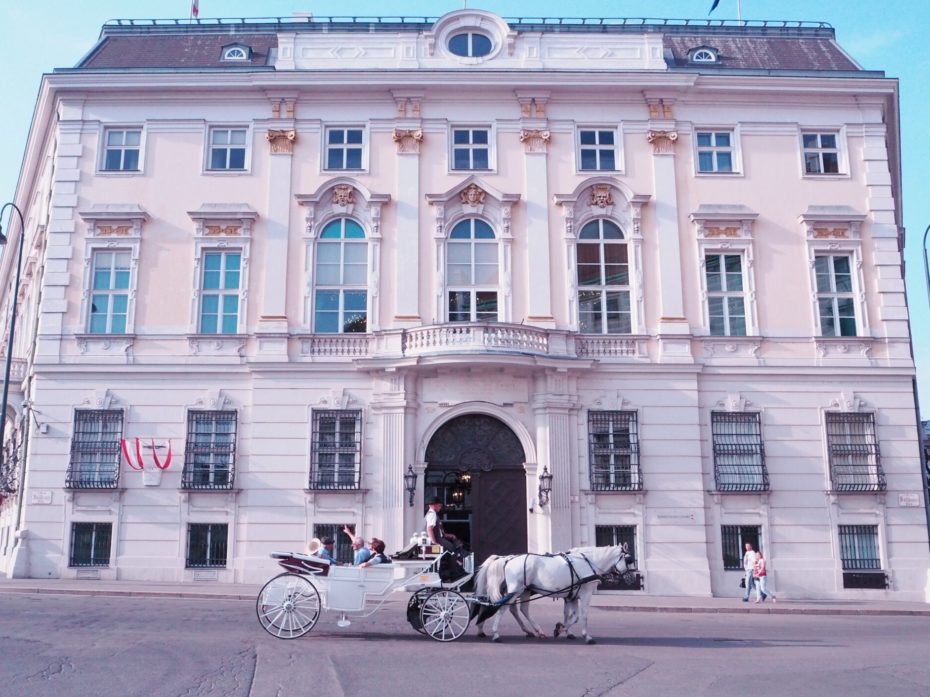 If you follow me on Instagram, Facebook or Twitter, you'll know that we're recently back from a weekend city break in Vienna. As my fiancé and I had both been travelling separately a lot for work, we had barely seen each other and were in need of some quality time together. As we both love exploring more than anything, a quick flight to another European city seemed like the perfect answer. Although we had been to Vienna once before, it poured with rain our entire time there so we had been longing to return.
We took an early flight from Heathrow on Friday morning, and by lunch we were walking through the park in the sunshine in Vienna. We packed in plenty of museums, coffee shops and sights before our Sunday evening flight home, but still felt like we had enough relaxing downtime that we could head to the office refreshed by Monday morning. If you haven't been to Vienna before, I recommend it for it's beautiful architecture, history and grand old coffeehouses; it is a city just made for romance and cultural enlightenment. Next time we'll come back in December for the famous Christmas markets and a night at the opera (the weather was perfect so we didn't take in any of the renowned music halls this time, but I couldn't think of a better way to spend a cold winter evening in Vienna).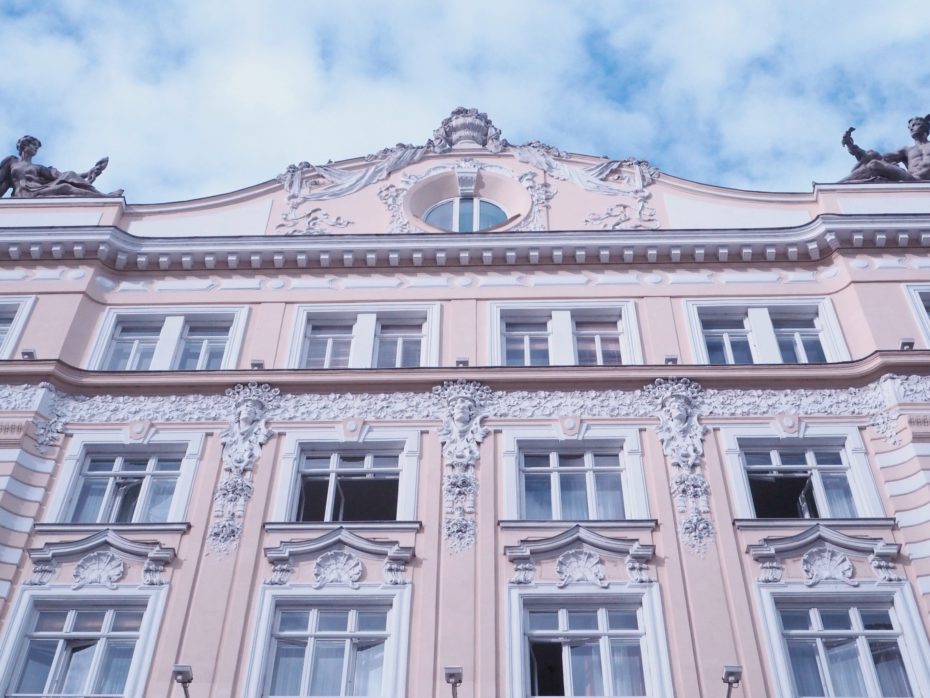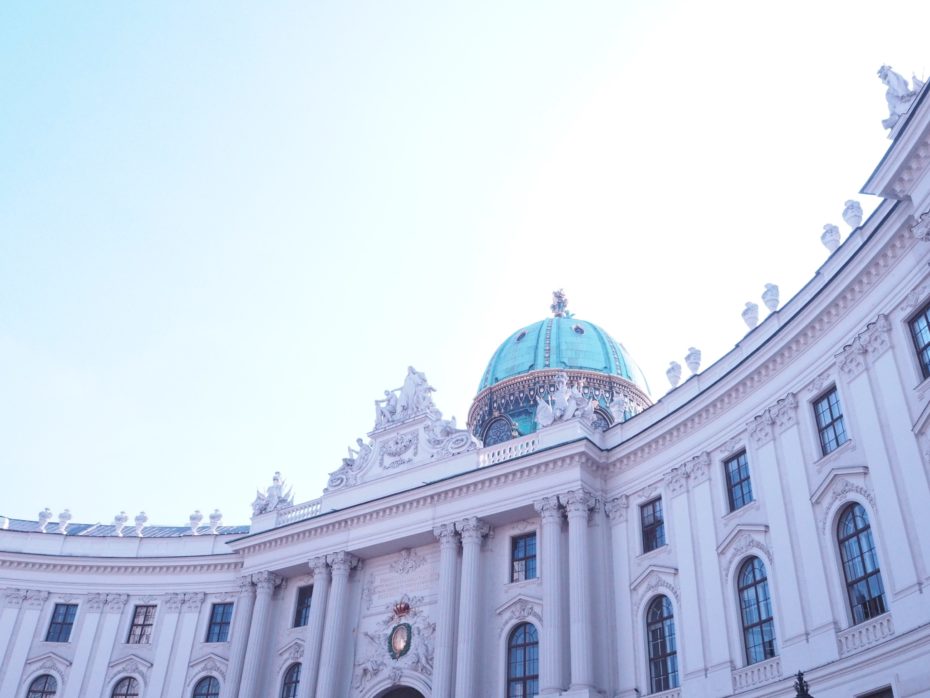 These were the best things we covered during our stay:
Do // If you're a culture addict, then Vienna is quite simply one of the best cities in the world. Grand architecture, rich history, breathtaking palaces and wonderful museums are yours to be explored. You'll see many of the renowned 'sights' – the State Opera House, the Homburg Palace (above), St Stephen's Cathedral, the Spanish Riding School – just walking around the old town and between the museums. On this trip we visited and loved the Belvedere Palace (the largest collection of Klimt and other masters housed in a baroque palace where the Archduke Franz Ferdinand once lived) and the grand Kunsthistorisches Museum, and on our last visit we loved the Albertina Museum and spectacular Schonbrunn Palace (which I posted here).
On both visits, we loved pottering around the fresh food market and eateries at the Naschmarkt (below), and on Saturdays there is a flea market at one end that is worth a visit if, like me, you love an antique treasure-hunt. If the weather is fine, take a stroll through the beautiful Volksgarten in the Museums Quartier, or find a chair beside the roses for a spot of people-watching.
For us, the highlight of the weekend was a sunset carriage ride through the old town. A white carriage drawn by two gorgeous white horses arrived at the entrance to our hotel looking like something straight out of an Austrian fairytale, took us on a tour of the town and then delivered us to Prater, a nostalgic 250 year-old amusement park. There, in the middle of the park, awaited the most exquisite three-course dinner in our own candlelit carriage on a grand old FERRIS WHEEL (so marvellous it warrants capitals for emphasis). As the sun went down, we ate dinner on the Reisenrad twirling high above the lights of the funfair rides below as the Viennese skyline glittered off in the distance, and each time we reached the ground a waiter would pop in to top-up our champagne or bring new dishes. Definitely a date night for the books.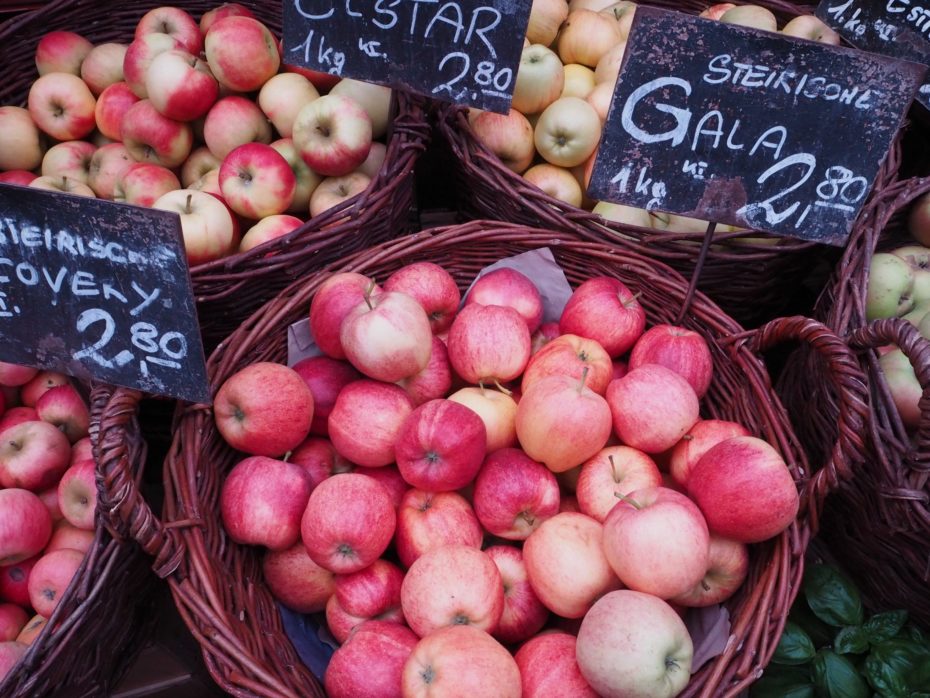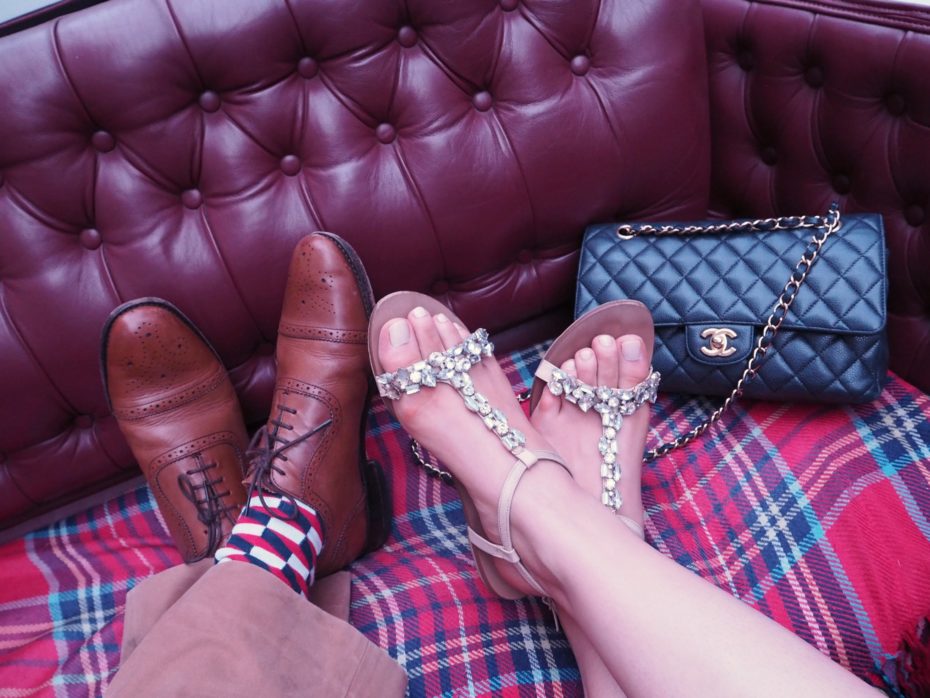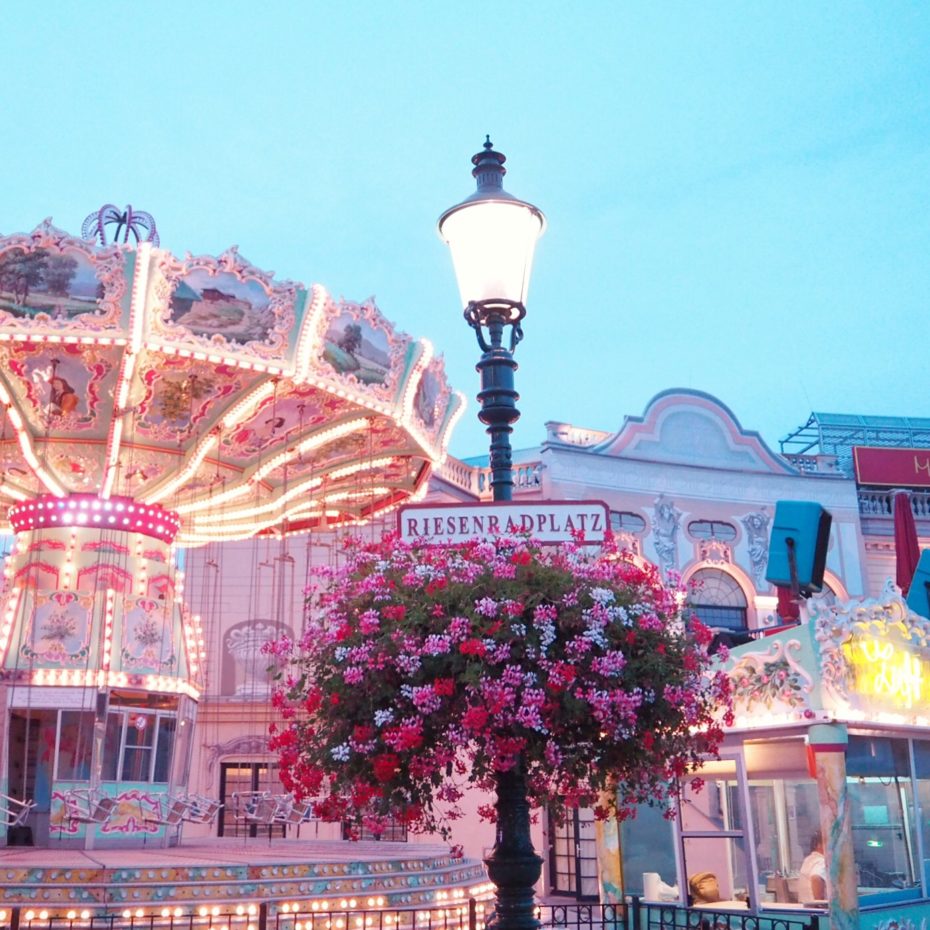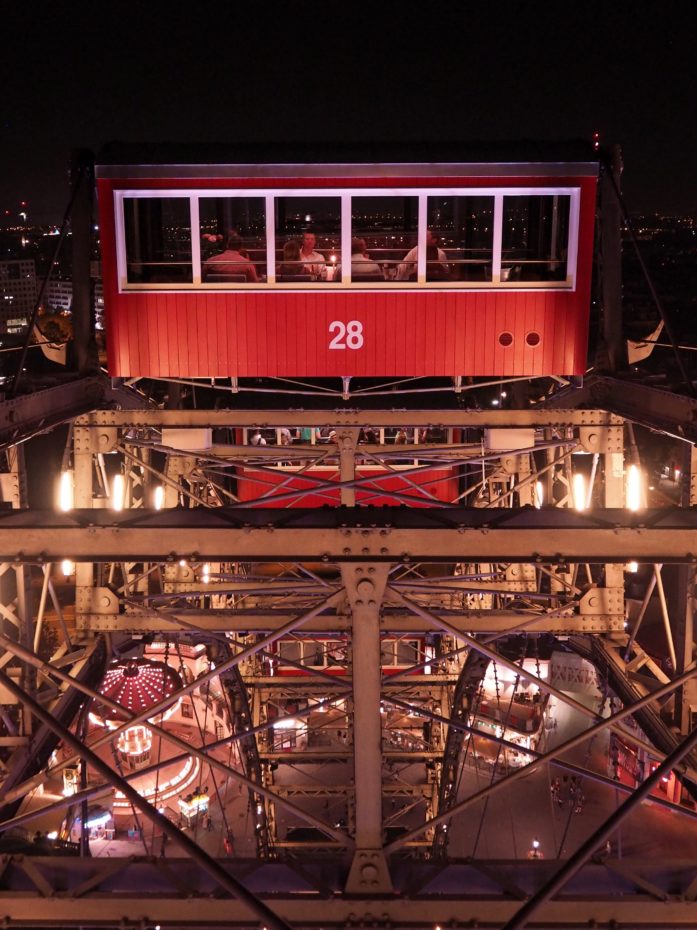 Eat // It's a good thing Vienna is a city made for long walks, because diet-friendly it is not. Here's it's all about the three C's: chocolate, cake and coffee. The Viennese are passionate about their kaffeehaus tradition, and there are dozens of grand old cafes in the city which are worth a visit as much for the political cultural and literary history (these are the places where the likes of Freud, Loos, Trotsky would loiter) as for the confection.
My favourite has to be Cafe Sperl – all marble tables and dark wood paneling – where after spending the morning at Naschtmarkt, we tucked ourselves into a corner booth and lingered a while over coffee and the best apple strudel I've ever had as a pianist played all my favourite jazz standards. The next day we found a table upstairs at the equally glorious (though a little more touristy) Demel for tea and apricot strudel, and later stopped for coffee at Cafe Central which serves up some excellent people-watching with a side of history beneath its magnificent marbled arches (the cafe was a favourite of both Trotsky and Hitler during their Vienna years).
Lastly, if the famous Wiener Schnitzel is what you're after, go straight to Figlmuller. I don't eat meat so only had a salad, but the boyfriend was exceedingly pleased with his schnitzel – albeit defeated by the vast size – and the original Wollzeile location was oozing with old Austrian charm.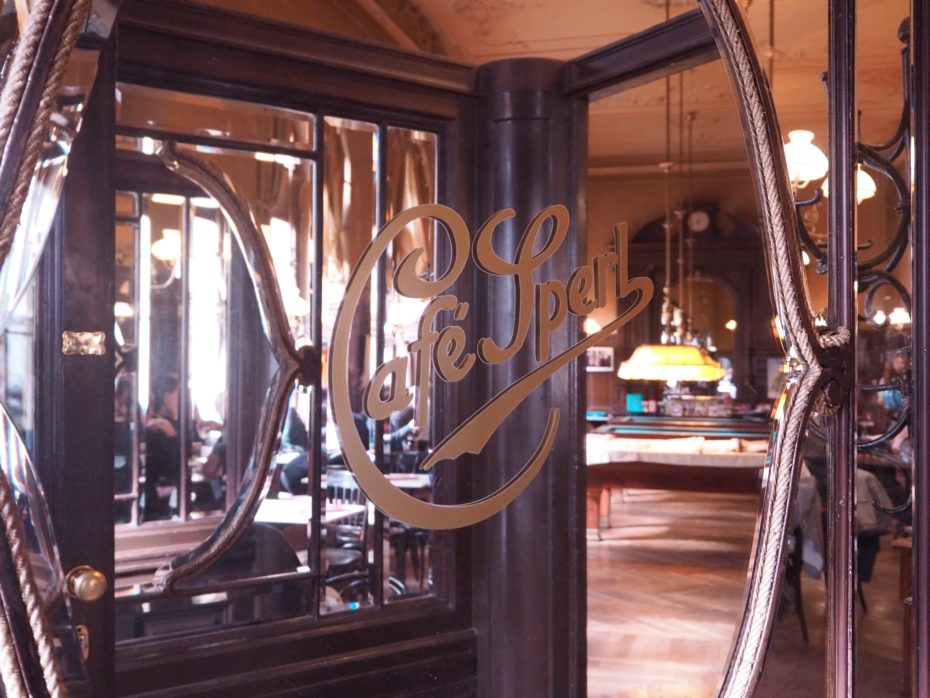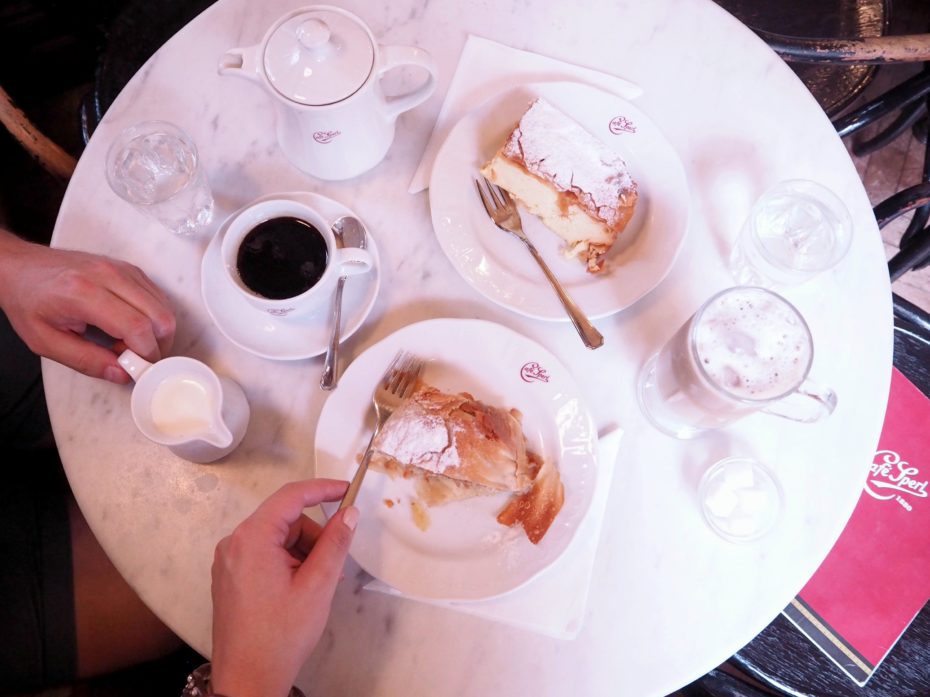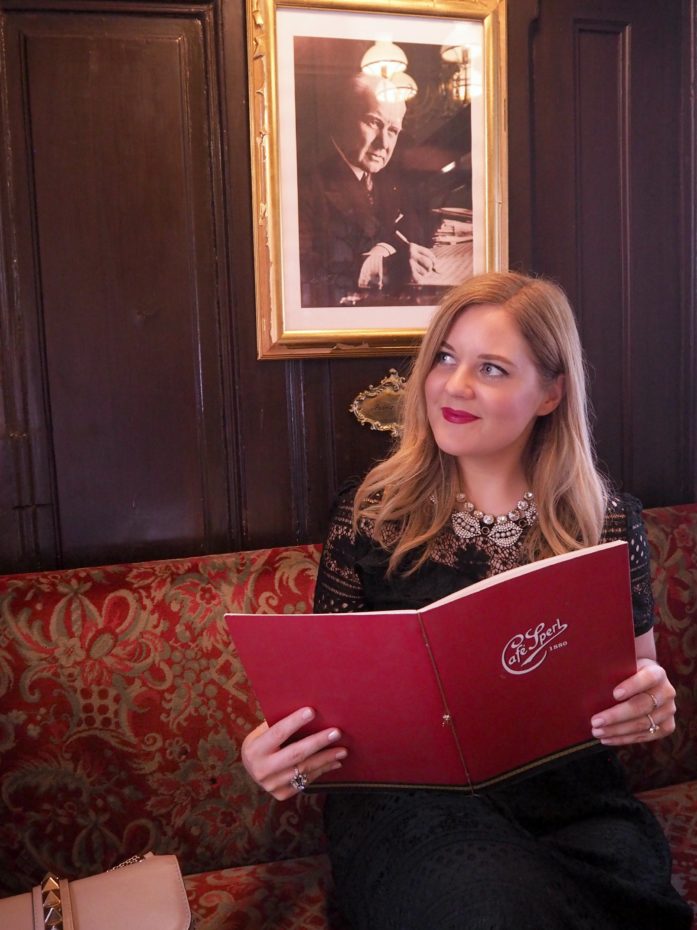 Wearing: Boohoo dress // J.Crew necklace // Lulu Frost necklace // Valentino bag // NARS 'Charlotte' lipstick // NARS 'Gaiety' blush
Stay // We stayed at the beautiful InterContinental Vienna, located just opposite Stadtpark and just a few minutes walk from the MuseumQuartier, the Old Town, the Naschtmarkt and the Belvedere Palace. Our suite had views over the park and was possibly bigger than our apartment at home. The staff were utterly delightful and organised that magical carriage ride and candlelit dinner on the Riesenrad for us. If you have a special occasion to celebrate (perhaps an anniversary or birthday or part of a honeymoon), then I can't recommend the 'romance' package enough. No detail was spared, and they really did go the extra mile to make sure we felt pampered and welcomed.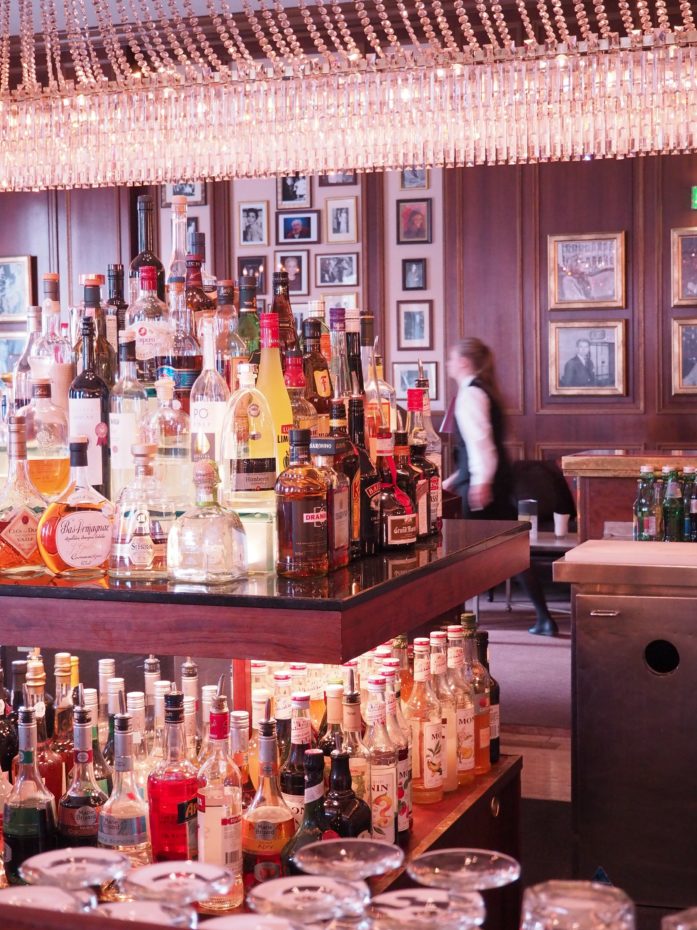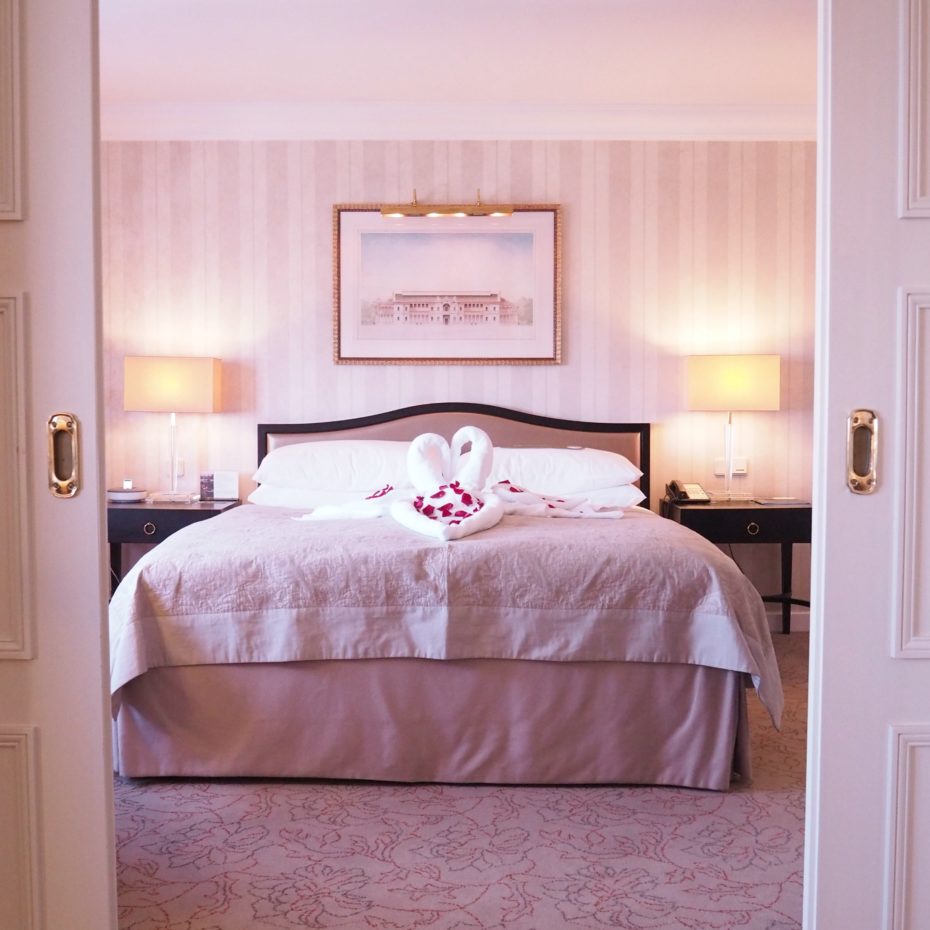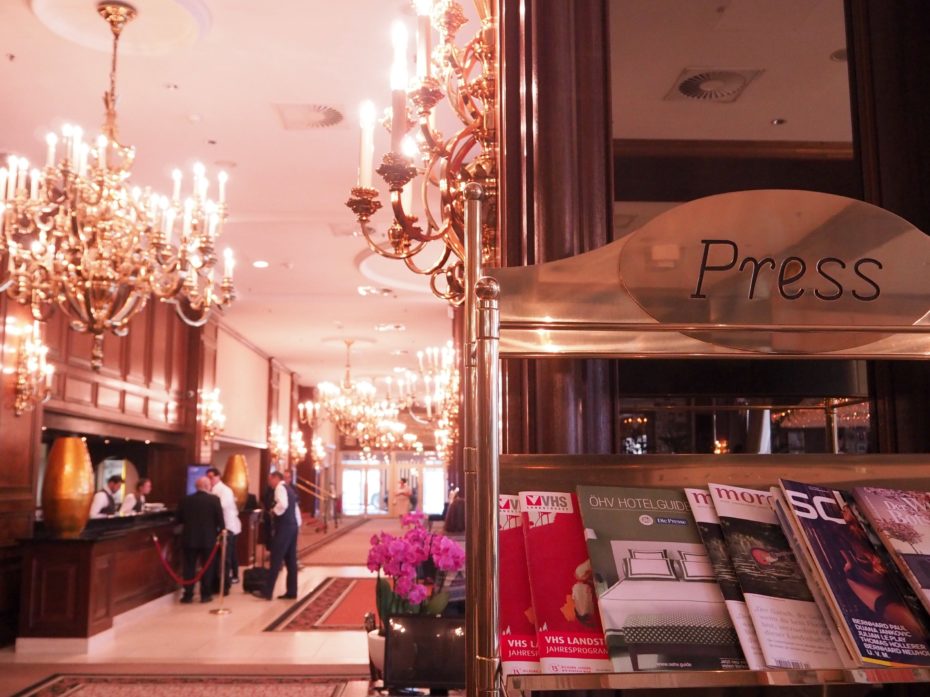 Souvenir // You really can't go to Vienna without trying a slice of the famous Sachertorte (a rich dark chocolate cake with layers of apricot jam inside and a bittersweet chocolate icing, invented in Vienna in 1832). Better yet, take one home to share. Only Hotel Sacher and Demel sell the real deal. If that doesn't satisfy your sweet-tooth, pick up some longues du chat or a tablet of dark chocolate at Demel, or a box of Sissitaler or Mozartkugel (the city's iconic marzipan chocolates). Yum!
Good to know // The city is compact enough that you can walk just about everywhere, but otherwise the subway is clean, easy to use and goes everywhere you'll want to visit. Most Viennese speak excellent English, but will appreciate your efforts to try your best German (the official language).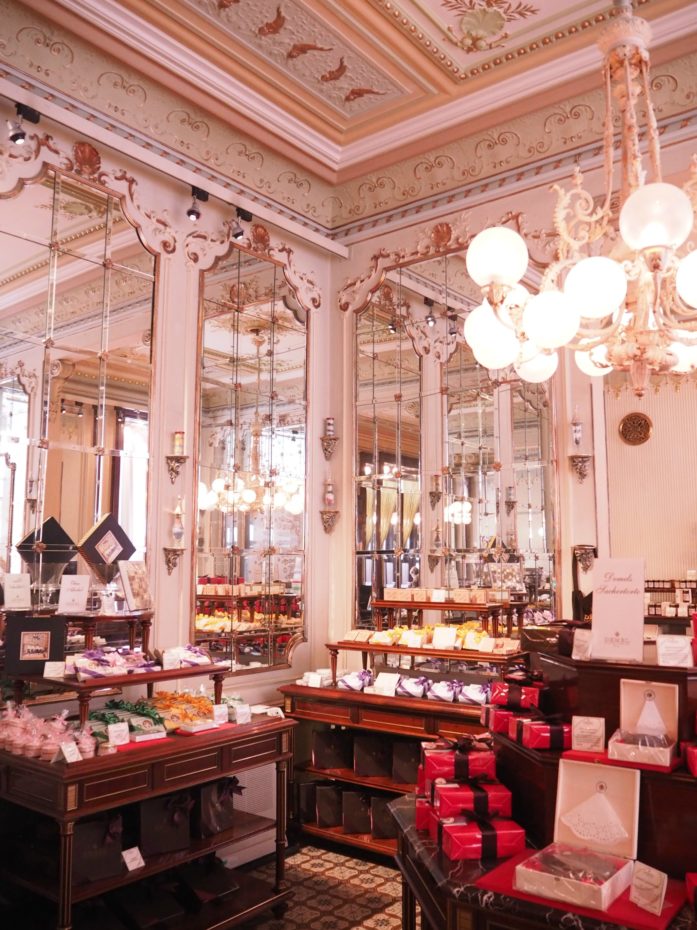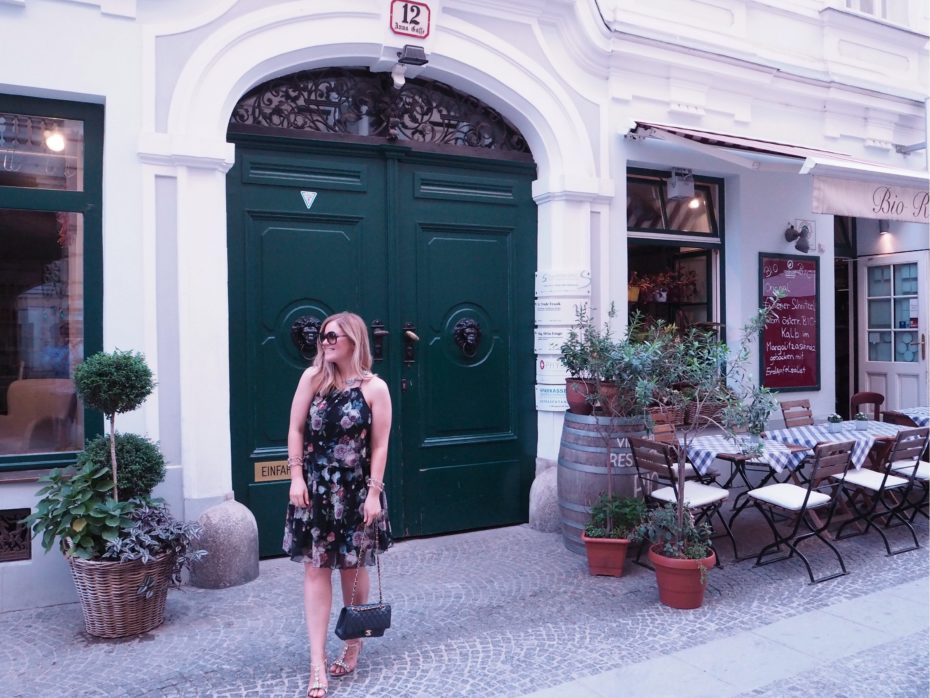 Wearing: ASOS dress // Chanel bag // Dune sandals // Tom Ford sunglasses // Mimco bracelets (old)
Have you made it to beautiful Vienna yet? Let me know if you have any recommendations I can try on my next visit!
Love, Miss B xx
Shop the post:

Turn on your JavaScript to view content
This post is partnership with IHG Rewards club; the world's first and largest hotel loyalty programme. Sign-up for free to start earning points from stays at IHG properties worldwide at ihgrewardsclub.com