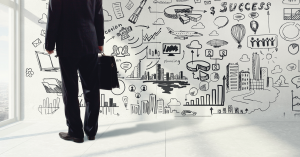 No matter the industry, businesses dread the idea of administrative overhead. That said, the fact remains that logistics search firms are an essential way to grow your business by drawing and retaining top talent.
Here are a few of the reasons a logistics search firm and their recruiters are worth the business investment.
Recruiters Know Who and What to Look For When Hiring
Recruiters are trained professionals who know how to evaluate top candidates and their skills beyond resume content. HR and hiring managers often receive canned and inauthentic responses as to why a candidate is looking. Recruiters can probe beyond politically correct responses to uncover the real career wound of an employee, or evaluate if they are purely money driven and a potential counter offer risk.
In addition, a recruiter can then tap into a broader market of candidates. Recruiters have the resources and the savvy needed to target qualified passive candidates. Those people who are currently employed and are open to career advancements are often the most desirable candidates, but hiring managers often lack the resources and network to target these individuals.
In effect, recruiters find a broader range of serious and qualified candidates, which is one of the reasons a recruiter can be your most effective tool.
Recruiters Help You Ditch Job Board Inefficiency
For the most qualified candidates, using job board websites is not part of their daily routine. Additionally, qualified candidates are too busy excelling to network for new jobs.
That doesn't mean these candidates aren't open to listen for a more desirable opportunity. They are not looking, so they have to be contacted directly and presented with a compelling reason to engage in the process.
With job boards, the simple reality is you limit yourself to a smaller pool of candidates who may not bring the most value. Many of these candidates are unemployed and responding to minimal criteria matches.
Yes, gems are found through job boards, but businesses must ask whether these hiring resources are truly the best choices for a critically important hire.
Since the recruiter only recommends candidates who appear to be qualified, the business saves time and money by avoiding the time-consuming screening process and wasting business resources on interviews that go nowhere.
Hiring through job boards is like fishing with one bait. Recruiters, by contrast, recruiters are like fishing experts who provide the guidance, knowledge and framework needed to catch the best prospects based on business needs.
Recruiters See the Big Picture in Hiring
With traditional hiring strategies, businesses may end up with an employee that only left due to a bad situation. It may have little to do with an aligned vision or a true interest in the new job.
Recruiters filter for these variables to deliver qualified candidates For for consideration.
And, make no mistake about it, qualified candidates is what the logistics industry needs. The Bureau of Labor Statistics indicates that the need for demanding logistics manager positions is growing by 24.5%.
Additionally, recruiters help you see the big picture in hiring by providing insight into the industries candidate pool. Recruiters have their finger on the pulse of the business, they know pay benchmarks,which companies develop their employees, utilize technology, company cultures, all unique broad perspectives that come with recruiting experience.
The Unique Nature of Transportation and Logistics Industry Recruiters
Finally, it is essential to understand that logistics recruiters are altogether different from recruiters in other industries. Transportation and logistics are vast and complex enterprises which take years to understand how various segments work and the skills needed to perform various management roles.
As such, recruiters must understand both the overall breadth of the industry and the unique specifics of the business he or she is recruiting talent towards. This entails knowing the qualifications candidates need to excel as well.
In complex industries like logistics, seasoned recruiters provide immeasurable business benefits that less experienced recruiters or traditional hiring practices simply cannot match.
Learn more about Garland Source by visiting our website and contact us to learn how we can help grow your business with effective logistics recruiting.