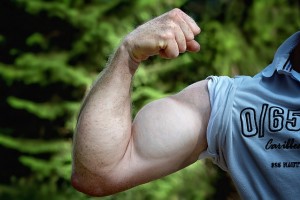 When was the last time you gave your business website a thorough review?
If it has been a long period of time in between reviews, why not start the New Year off by doing just that?
Without a website to anchor your business, you may very well survive when all is said and done. On the other hand, not having a website may be the one key ingredient preventing you from taking your business onward and upward.
Even though having a website is not a guarantee to being a successful business, having one certainly enhances your ability to not only spread the word about your brand, but know what competitors are up to.
That said is it time you gave your website some added muscle?
Starting Off with the Right Formula
Just putting together a website does not guarantee you automatic success.
Keep in mind that your website needs to generate traffic, traffic that you hope will convert from bystanders into customers. With that being the goal, how will you bring a sizable amount of traffic to your site?
Among the ways to go about it:
Linking up with winners – If you have your own team aboard to assist you with creating and managing your website, you're already a step ahead. On the other hand, you may determine that it is best to outsource your website needs, at least in terms of creating it and ultimately doing all the labor. The last option is having a mix of in-house efforts, combining them with some outsourcing. No matter what final call you end up making, be sure to choose wisely if reaching outside your firm for help. For instance, would you benefit from using a link building service? Such a provider can offer you editorial links, links that will hopefully send consumers towards your website. Most notably used in blog content, those links can be like gold, especially if it leads a consumer to buy a product or service from you after reading about you somewhere online. If you opt for working with a link building company, be sure to scout them so that you know not only what they offer, but their track record of success;
Dealing in deals – What consumer doesn't like a deal? Your website should regularly promote any specials that you are offering. As the deals take flight, consumers are likely to spread the word to family and friends. In turn, you now stand a good chance of increasing your web traffic day after day. Even on days you're not offering specials, some intrigued consumers will visit your site to see what you are up to.
Socialize the Website User Experience
Don't Be Shy – Last but not least, how social are you in promoting your website? When it comes right down to it, being shy about your website is a recipe for few visitors and ultimately disaster. There's a reason CEOs are tweeting and other business heads are sharing etc. on Twitter, Facebook, Instagram, Snapchat and other social sites. The bottom line; being social about your brand does wonders for it. For example, do you have a new product or service you want to try out with the public? If so, spreading the word on social media is a great move. Not only will more consumers know about it, but you can also get instantaneous feedback in many cases. Finally, social media allows you to hear the chatter about some or all of your competition. Just by listening in, you know where you may be gaining or losing ground with them.
Yes, running a business demands much of your time. In fact, you may feel like there are not enough hours in a day in some cases.
So that your business can be as productive as possible, make sure your website has a spot high up on your list of needs.
With a productive website anchoring your business, your company can flex its muscles, outshining the competition day after day.
Photo credit: Pixabay
About the Author: Dave Thomas covers business topics on the web.