Huge rant on the way. Buckle up.
A couple weeks ago I turned 50 and as a sort of gag gift/serious gift, my sister Marlene gave me a magnifying glass.
Har har. You're old and blind as a bat. But you know what? I am and the gift is extremely helpful. I used it twice at work the following week and then again today.
Why?
Because people who design product packaging all have perfect vision and I'm fed up with how hard it is to read anything.
Ingredients on food, instructions on medicine bottles, expiration dates and product codes. How is anyone over my age supposed to read important information without a magnifying glass?
By the way, isn't it pretty?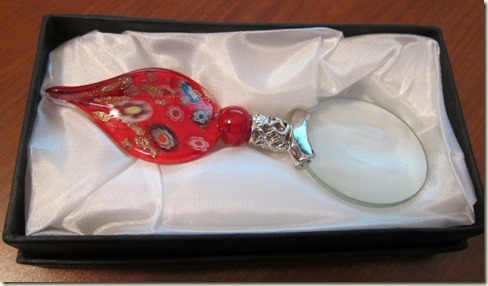 I used it last week to get serial numbers from the backs of computers and today to read an expiration date on a cup of yogurt.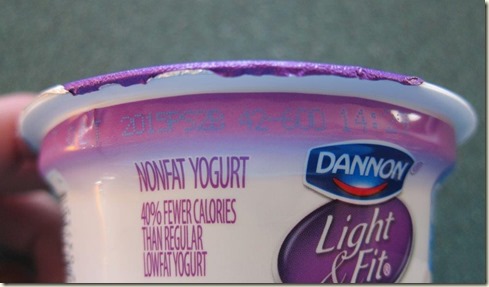 Why on God's green earth is it helpful to make everything tiny? On the Dell computer product label, they save, what? One one-hundredth of a cent on ink and making the label smaller?
On the yogurt label, the designers print the expiration date in blue on purple background. Black on white, people. Black on white.
I want to be invited to a focus group on how to make packaging easier on the eyes of older people. But nobody cares about us. No one thinks how they can develop and produce things with universal design in mind so that everyone can use a product or device, disability or not, with ease. What's the harm in doing so?
The reason I had to determine whether my yogurt was expired was because I opened the container and it was all liquidy and weird.
Next time, if I can't read the label, I'll just eat it anyway, get sick and wind up in the ER, where I'll be given prescriptions when I leave that I also won't be able to read. How do the elderly get their meds straight if they have to read them? OMG!!!!! Someone fix the problem!!
[/rant over] Carry on.