With just a few days before the BIG day, no doubt you are busy with Christmas shopping, attending and hosting parties, and a whole range of other holiday activities.  It is also a time of year when we tend to spoil our children with a mountain of toys, many of which will not be used for long.
 I have a suggestion: Instead of adding to that huge pile of stuff that they already have, this is the perfect time of year to have your kids help you go through all their existing toys, crafts and books to determine which they still use and which they can now part with.  Doing so now will help you avoid the headache of figuring out where all the new gifts will be stored in January.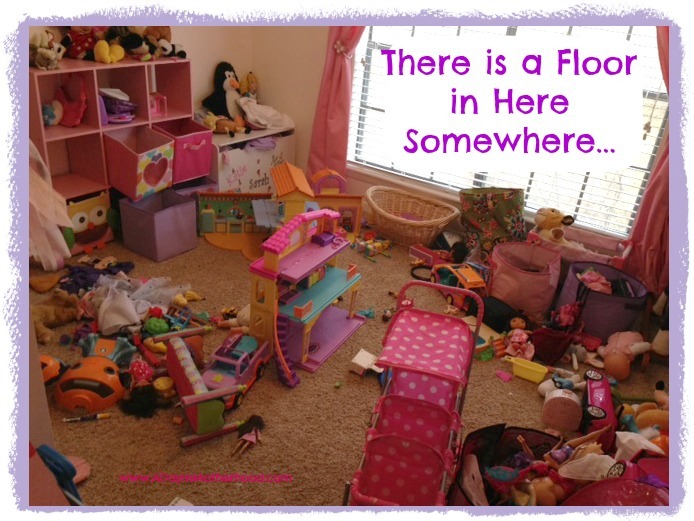 In this post, I'm going to focus on three ways to manage all the toys and gifts to come this holiday season.
Donate
If you've been following my blog, you know by now that I'm a big advocate of donating new and gently used items to local charities to benefit individuals and families who really need them.  It's a perfect time of year to teach young children the spirit of giving and start them on the path to philanthropy.  Have them sort through their never-used toys and books and then have them come along with you as you deliver them to your local toy drive centre.
One of my favourite poems is titled "Santa's Secret Wish" and I still read it with my daughter each year to remind her what the true spirit of Christmas is all about.  If you've never seen it, I hope it touches your heart as much as it does mine.  Click here to read "Santa's Secret Wish".
Reuse/recycle
For very young children, consider taking toys and books they haven't touched for a long time (and likely don't even remember having), wrap them up and put it under the tree.  Not only will these items have a second chance at being played with again, you will save a lot of time and money. Of course, this little trick only works with the really little ones; I'd say no more than 3 years old.  After that they'll be onto you.
Sell
This is the time of year when I'm most busy helping clients de-clutter and get organized for the holidays and pending guests.  With Spring really not that far away, it's the perfect time to pack any unused and unneeded items into boxes and label them "For Garage Sale," storing them in the basement or garage.  At the first sign of spring, you'll be ready for the bargain hunters in your neighbourhood.
Whichever your preference, doing any of the above means that someone will get to appreciate the items you no longer need and you will also be helping to keep them out of landfill.
 From my family to yours, however you plan to celebrate this holiday season, I wish for you and your family to be wrapped in love and joy. And may 2017 be everything your heart desires.
 About iStage& Organize
iStage& Organize is your home staging and home organization specialist. Certified UltimateStager™ & Re-designer and owner, Nina Doiron, works with homeowners to help them disassociate themselves from their homes in order to attract more buyers and sell for top dollars. She also helps people to declutter, get organized and inspire redesign ideas so that they may love their home again.  Visit istagenorganize.com or call 416.993.0131 for more information.