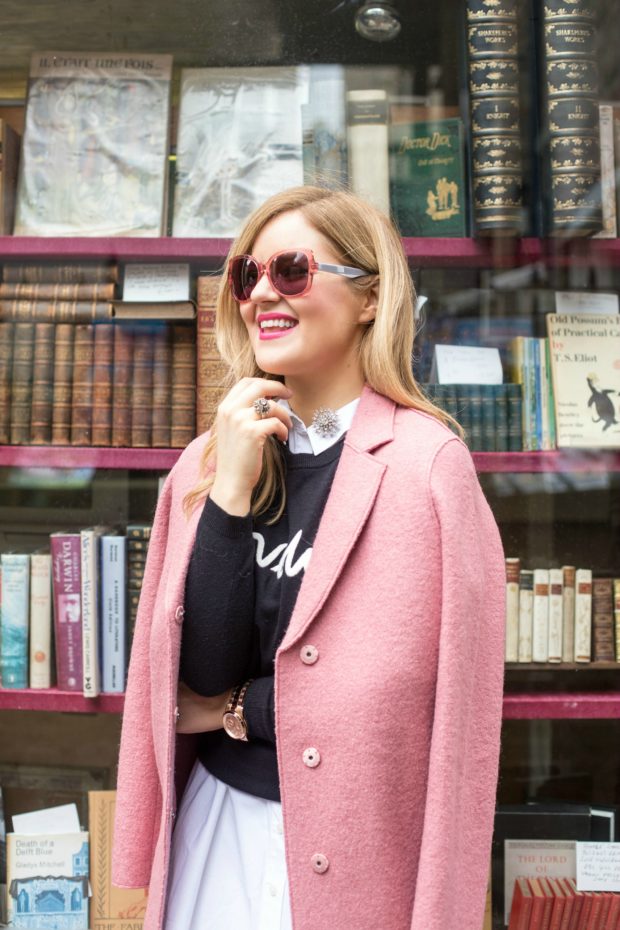 One of the best parts of reaching my thirties is that – for the most part – I've figured out what I like, and what works for me; both in style, as in life (there were some seriously questionable periods in my teens and early twenties when, trying to find my own identity, I embraced every new trend with varying degrees of failure). By now, I know that my look is part Parisian romantic-meets-uptown feminine, part Oxbridge preppy; classic, but always with a fun twist.
But just as I'm not defined by any one thing, I want my wardrobe to be as adaptable as I am to keep up with my strange double-life and whatever my schedule throws up each week. So when Boden, one of my favourite British brands (and always one of my Go-To's for chic workwear, breton tops and the cosiest cashmere), asked me to show how I dress for my week – whatever that looks like – I was only too happy to oblige.
Read how I style my week below, and the full profile over on the Boden page.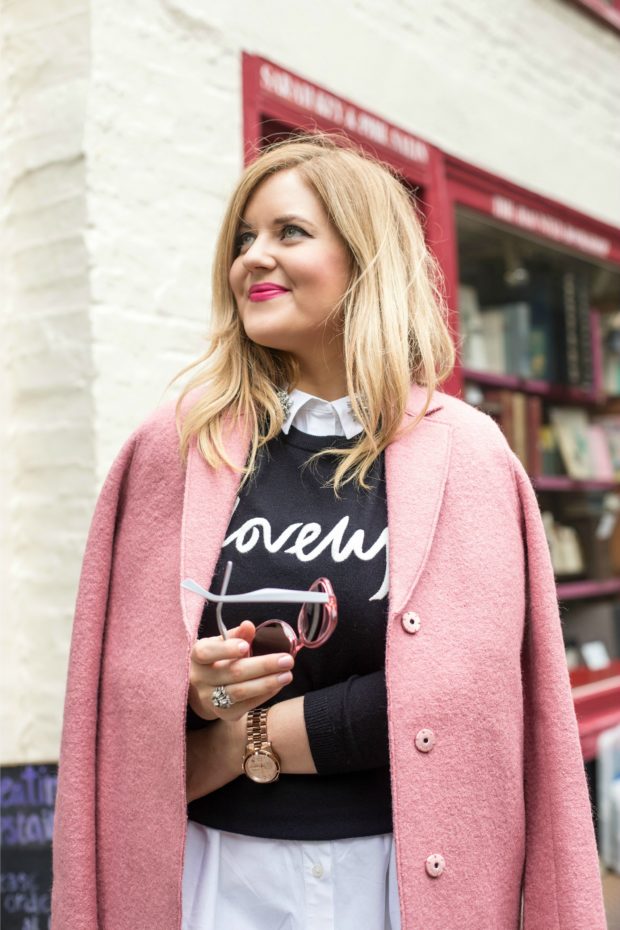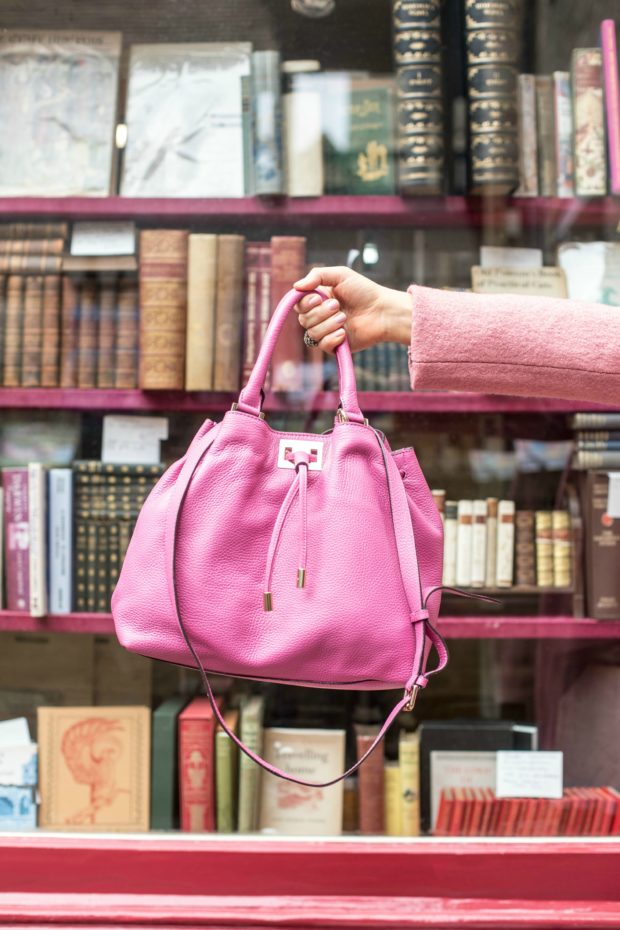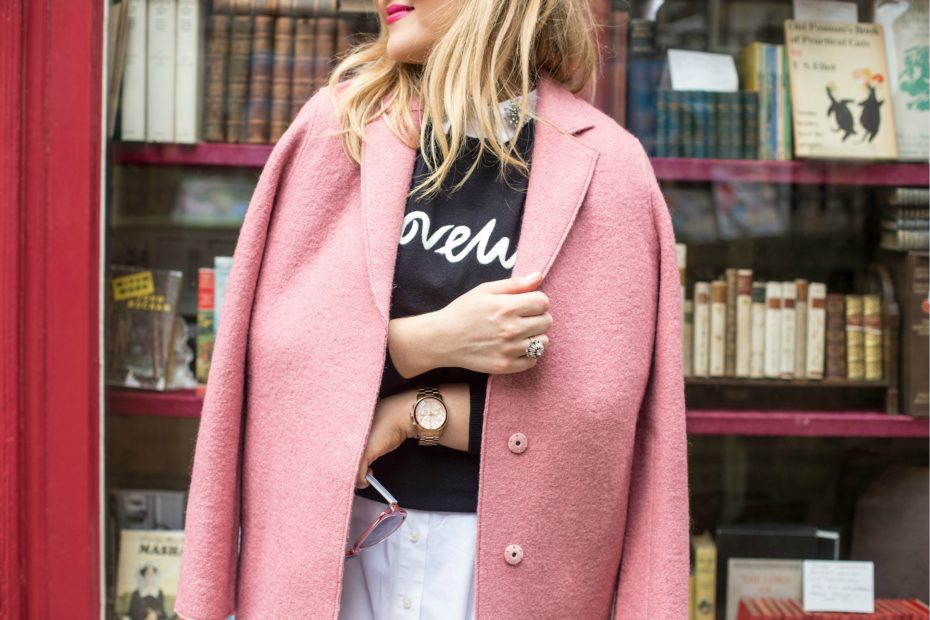 Wearing: Sally coat // Lovely sweater // Sophia shirtdress // Drawstring bag // Court shoes (all items c/- Boden)
Weekday:
As long-time readers probably know, this blog is not my sole-professional pursuit (obviously; otherwise I might actually manage to post more than once per week…!). Whereas most of my internet pals have long since quit their jobs to blog full-time, it's important to me to maintain both of my passions, which is why to this day I still fly the 'slashie' flag and maintain my political career. Yes, it probably makes me the most peculiar blogger at Fashion Week (and I'm fairly sure I win the annual award for most pink worn in Westminster, ever), but I prefer to make my own rules when it comes to my professional path.
But while I mean business, I don't believe in playing by boring sartorial rules of sartorial dressing. Unless I have a very important meeting or have overdosed on 'The West Wing' the night before, you'll rarely find me in a suit; instead I favour sharp tailored trousers, feminine blouses, and a faithful collection of go-anywhere LBDs teamed with accessories that make it my own. Hey, if leopard print heels are good enough for our new Prime Minister…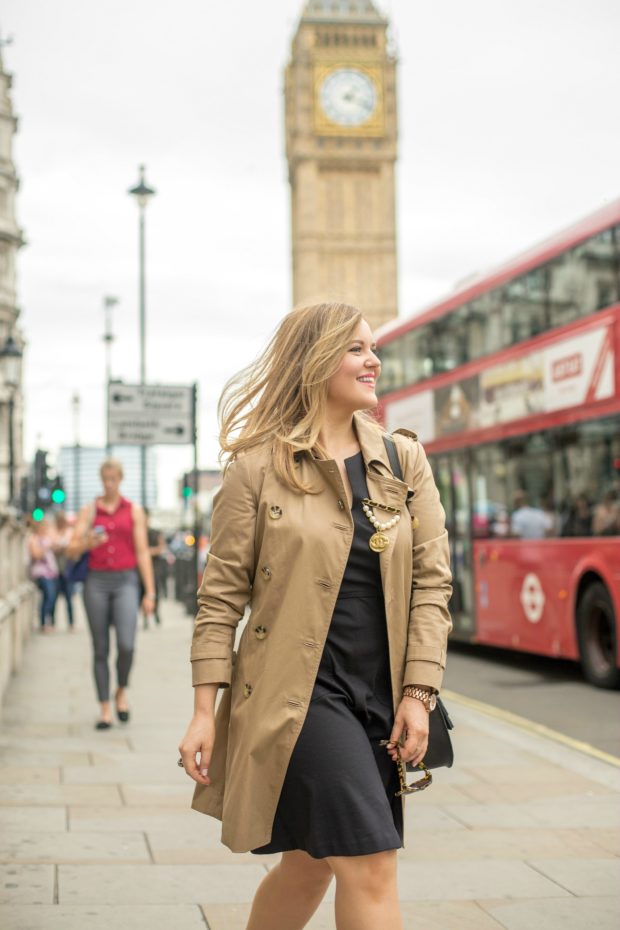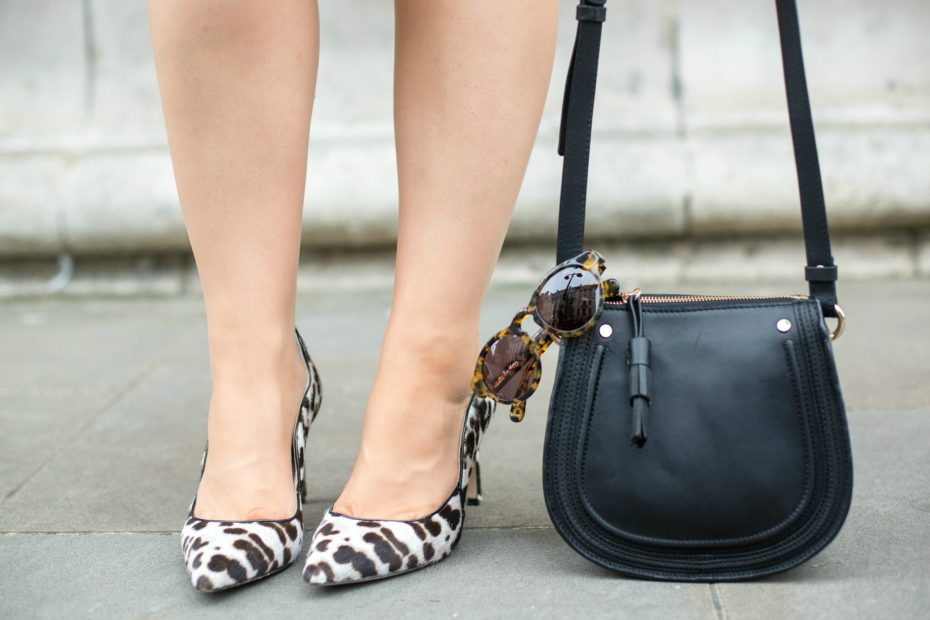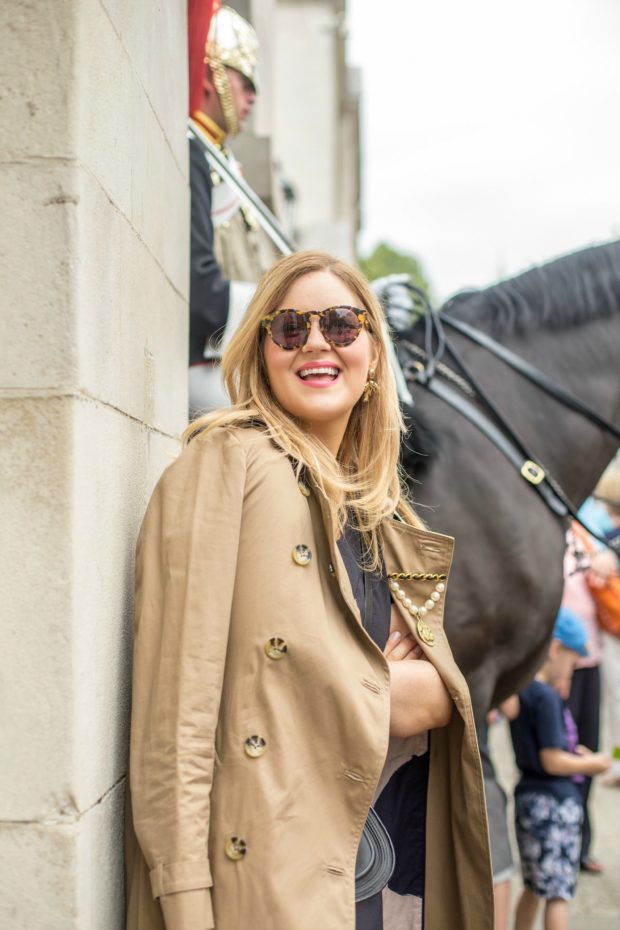 Wearing: Abingdon trench coat // Carolyn dress // Saddle bag // Court shoes // Sadie sunglasses (all items c/- Boden)
Weekend:
By the time the weekend rolls around, I can't wait to see the back of the weekday commute and stay put in my neighbourhood for a couple of days. Cambridge is especially perfect in the Autumn, and this time of year is usually a glorious mix of weekends spent lazing in secret gardens, punting on the river, outdoor performances of Shakespeare and start-of-term college events with my boyfriend.
I've probably watched 'Love Story' one too many times lately, but I'm really feeling that preppy 70s Ivy League vibe this season. I love how the tan saddle bag and tasselled boots add a new (old) twist on my usual Autumnal weekend-in-Cambridge uniform of preppy navy blazers + breton stripes.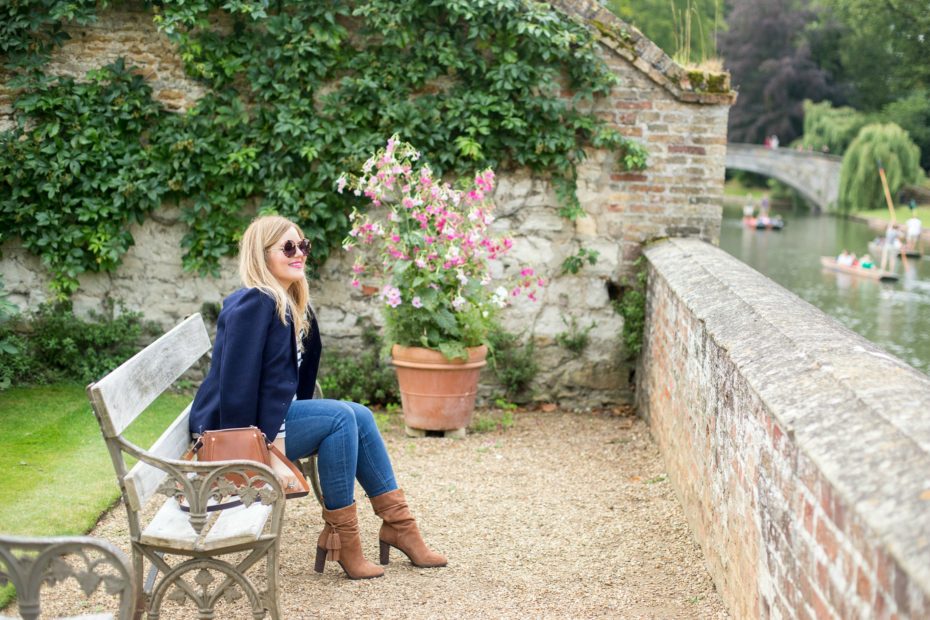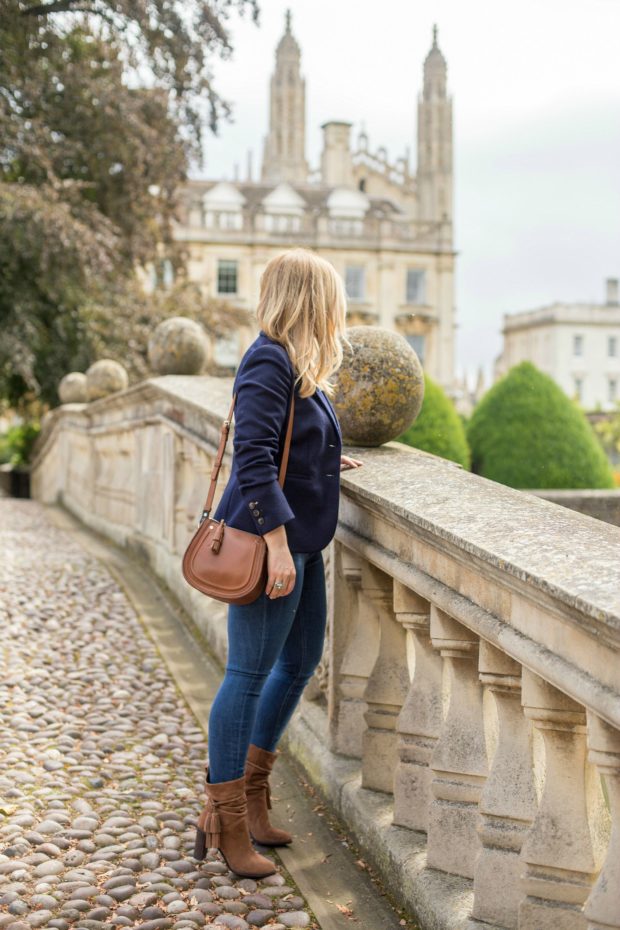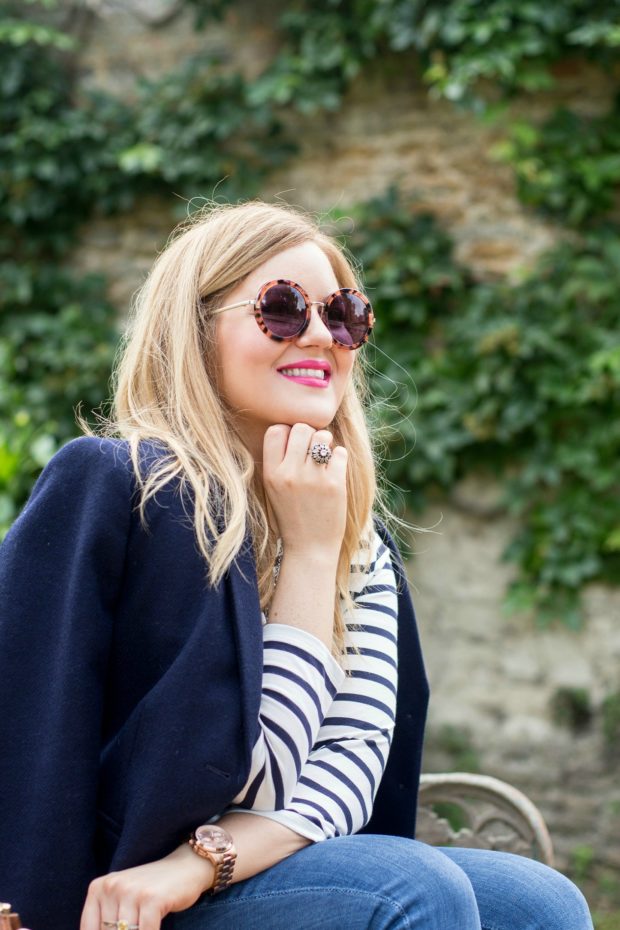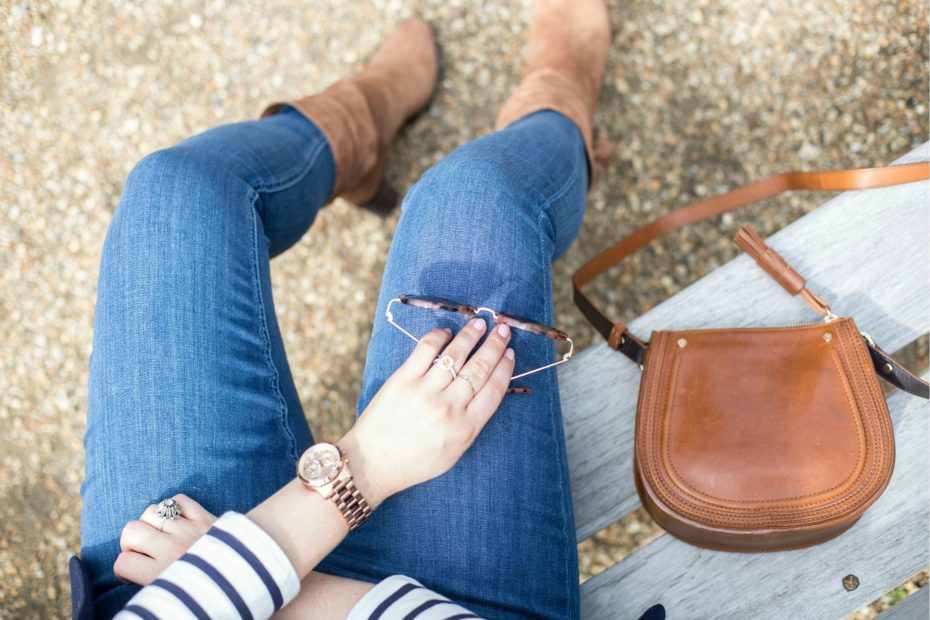 Wearing: Navy tweed blazer // Soho jeans // Striped breton top // Suede boots // Saddle bag // Selma sunglasses (all items c/- Boden)
Please tell me I'm not the only one around here with a strange double-life (and the dichotomous wardrobe to match)? I'd love to hear how you all divide your time between your professional and personal pursuits!
Love, Miss B xx
Shop the post:

Turn on your JavaScript to view content
Post in partnership with Boden #MyWeek. Photos by Joe Galvin