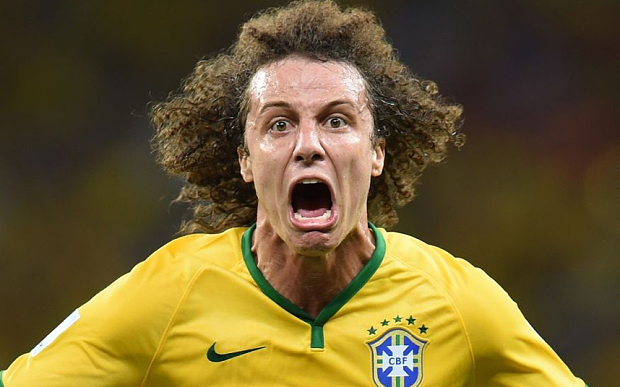 He's back!
The transfer crescendo is 7 hours from abating. Which clubs will do last minute deals? Jack Wilshere does not as yet where he will be – will he remain in Arsenal and scrap for minutes or go to Roma, Bournemouth, or Palace for more assured playing time.
Some done deals: Samir Nasri, the pudgy version, is off to Sevilla on a loan move and his striker team mate Wilfried Boney is Stoke bound as Pep Guardiola prunes his Man City landscape. Serge Gnabry seen recently doing duty for Germany in the 2016 Olympics has been snapped up by Werder Bremen. The Arsenal winger who had spent last season out on loan to the Baggies but saw very limited minutes is back in the Bundesliga.
The transfer that keeps on giving. David Luiz. The PSG player is set to make a return to his former club, Chelsea for $42m. If you tot up the fees paid for him by each club, it works out to a whopping $150m. Benfica to Chelsea: $33m. Chelsea to PSG: $70m. PSG to Chelsea: $42m. He's to undergo a medical at 6PM today. The world's most entertaining player is back in the Premier League, locker room clown, and all around funny, frenetic guy. The fans can hope to see a familiar mix of sublime moments and shocking howlers with some dark arts thrown in. Here's what he can expect from some familiar faces.