To err is human! You might sometimes accidentally delete an important data, old family or college videos/photos from your PC or laptop, if you facing data loss you can recover lost data using a data recovery software easily.
EaseUS Data Recovery Software lets you recover lost or formatted data from the laptop, PC, and removable storage devices which includes SD Card and others. The free version of the software recovers up to 2GB of lost data.
Let us go through the easy steps to recover lost data using EaseUS recovery software.
To recover data using EaseUS Data Recovery Wizard, go to the official website of EaseUS and download the application on your PC/Mac. After downloading the software on your PC/Mac, launch the data recovery wizard and select the type of files you want to recover. You can recover Graphic, Audio, Document, Video, Email and Other files.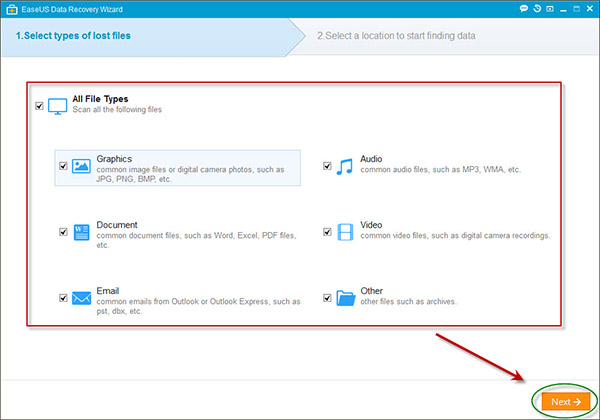 Next, specify the location to scan to recover lost data. The locations include Desktop, Windows Libraries, Hard Disk Drives, Lost Hard Disk Drives.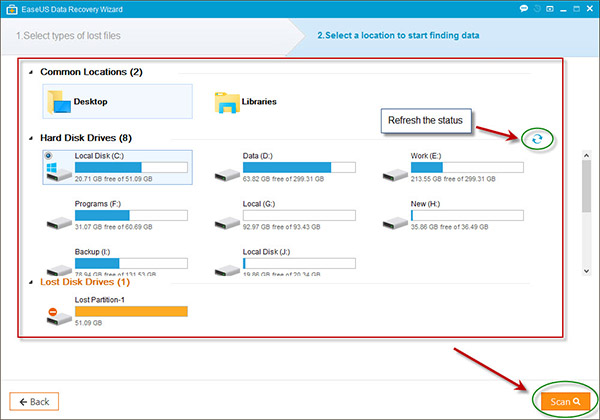 The wizard will start to scan your PC/laptop and will display the status of files recovered in the Progress bar. At any moment, you can hit the Pause button to stop the scan and resume it later. The wizard has an easy UI, you will find "estimated remaining time" and "the process in percentage" displayed in the Progress bar.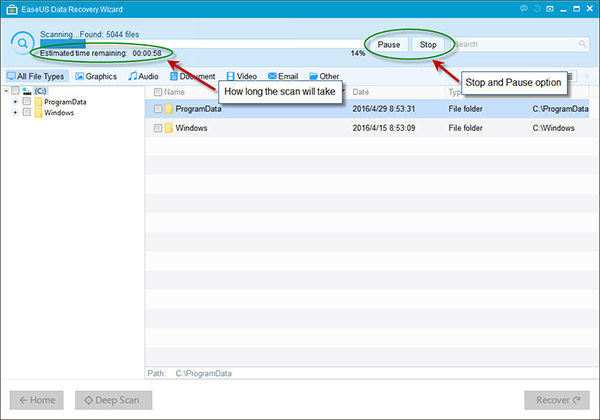 The initial or the first scan hardly takes few minutes and you will have a list of all the recovered files. However, if you find you have not yet recovered deleted files, go for a deep scan.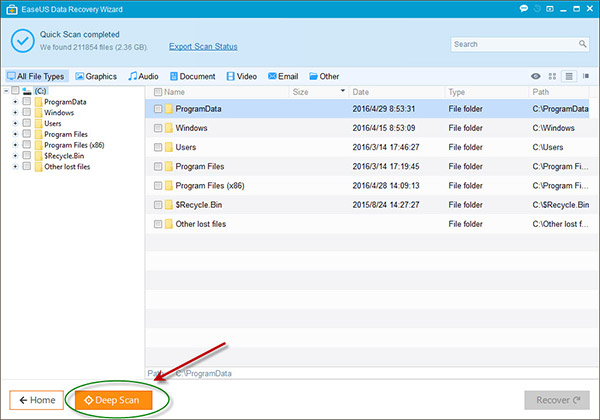 A deep scan will take a considerable amount of time, you need to be patient.
Once the deep scan is complete, you can preview and recover the deleted files. You also get the option to Export Scan Status of the files.
Conclusion
If you have accidentally deleted files then free EaseUS Data Recovery Wizard comes to your rescue, it scans data fast, has a simple easy to use interface with various features that will help you to recover up to 2GB of data. It lets you recover lost data from your computer, laptop, digital camera and other storage devices. EaseUS Data Recovery software is available in both free and paid versions. The free version lets you recover only 2 GB of lost data if you are looking forward to a recover large amount of data then go for the Pro version which is priced at $69.95 with free lifetime support and upgrade option.