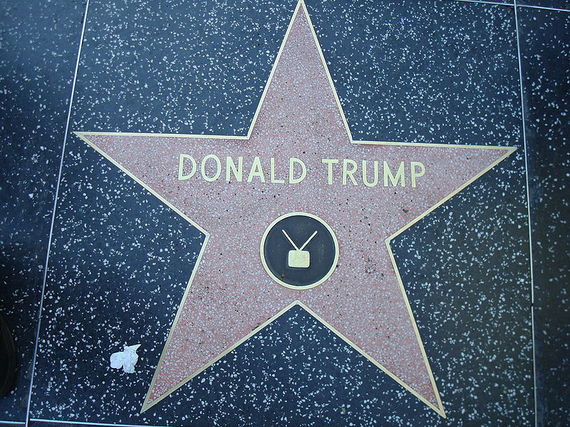 Can a salacious, sexist audio of a presidential candidate boasting of groping women do to his campaign what no amount of his own race-baiting seems have been able to? Apparently.
To hear Congressman Jason Chaffetz tell it, he's had to unendorse Donald Trump because the audio of Trump discussing his sexual predation of women "is some of the most abhorrent and offensive comments that you can possibly imagine." I happen to think refusing to rent to black people is no less abhorrent. And if Congressman Chaffetz was really concerned about looking his wife and children in the eyes and being able to justify his support of Trump, he would have never endorsed a candidate who had this to say about a black accountant working for him:
I've got black accountants at Trump Castle and at Trump Plaza -- black guys counting my money! I hate it. The only kind of people I want counting my money are short guys that wear yarmulkes every day. Those are the kind of people I want counting my money. Nobody else. . . . Besides that, I've got to tell you something else. I think that the guy is lazy. And it's probably not his fault because laziness is a trait in blacks. It really is; I believe that. It's not anything they can control.
Any moral high ground that any Republican who has endorsed Trump attempts to gain from repudiating him for misogyny blaring from his recently exposed videotape has a disquieting racial blind spot or simply couldn't care less about race. But since when is it okay for our elected officials to pick and choose which "ism" is acceptable and which is abhorrent? If a politician is willing to tolerate Trump the racist, we shouldn't reward him for distancing himself from Trump the misogynist. If anything, we should punish him for lacking sound predictive judgment, for Trump's behavior over the course of his campaign has been nothing if not a continuation of his past sexism.
Majority Leader Mitch McConnell was one of the first of the moral relativists to call on Trump "to apologize directly to women and girls everywhere." Let's set to one side that the Republican Party, including Sen. McConnell, owes an apology to all American women for opposing the Paycheck Fairness Act, for supporting criminalization of reproductive choice, and for having only a token number of women in Congress and fewer still in the Republican leadership.
Setting all these things aside, where is McConnell's call for Trump to apologize to African Americans and Latinos for claiming they are "living in hell"? And what moral authority could McConnell possibly have after endorsing Trump in spite of his impugning the objectivity of a jurist because of his Mexican heritage and impugning Mexicans writ large as "rapists"?
Trump has been an unfit candidate for a long time and for many reasons, so it's curious that an videotape that has brought his misogyny into sharp relief is becoming the tipping point in this year's presidential race. But perhaps we shouldn't be surprised by Republicans' disparate tolerance of racial bigotry versus misogyny. Emblematic of other Republicans' ratiocination, Sen. Kelly Ayotte of New Hampshire cited her 12 year old daughter as her reason for unendorsing Trump.
Yet Ayotte and her ilk showed no regard for the daughters of Arab Americans, of African Americans, and of Latinos, all of whom have been assaulted by Trump's racist speech. It's as if white Republicans cannot see a humanity beyond wives and daughters who look like their own. Their blindness, though, tells us who they really are: no better than Trump.
-- This feed and its contents are the property of The Huffington Post, and use is subject to our terms. It may be used for personal consumption, but may not be distributed on a website.