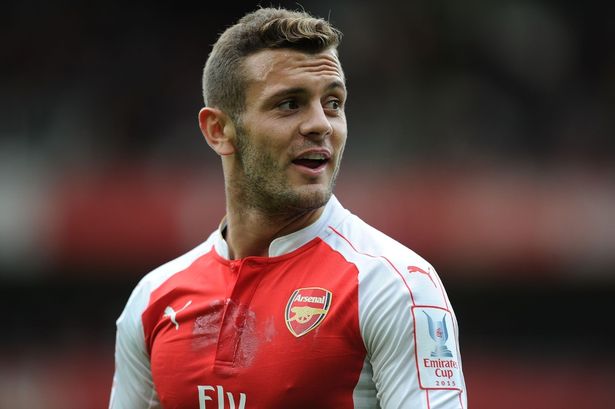 Transfer season winds down tomorrow and there has been plenty of activity ahead of the deadline.
Joe Hart who fell out of favour with Pep Guardiola at Man City and was supplanted by Willy Caballero and the Spaniard's first choice, is now in Torino on a loan move. The Italian side is 7th position in the Serie under Sinisa Mihajlovic, newly appointed after Giampiero Ventura departed to become Italy's national coach. Guardiola might harbour doubts about Hart but new England manager Sam Allardyce has lost no faith in the England goalie who finds himself in the squad alongside Fraser Foster and Tom Heaton for their World Cup qualifier against Slovakia. Hart on his part, spurned a Premier League choice for an overseas one, probably attracted to Mihajlovic's ambitions to elevate Torino to the European elite.
Someone who doesn't find himself in the England squad is Jack Wilshere. The Arsenal midfielder's career has been wracked with injuries and his club appearances after recuperation, limited to sub appearances. He's not helped by the fact the midfield is saturated with Santi Cazorla, Mesut Oezil, Aaron Ramsey, Frances Coquelin, Granit Xhaka, and Mohammed Elneny ahead of him. It'll be a struggle to get consistent minutes in such a set up. And so a loan move might be the best option although given the club's rich tradition of injuries, there are opportunities as the season wears on into forcing himself back into Wenger's consideration. There is precedent – in Coquelin recalled prematurely from his Charlton Athletic loan move after Arsenal's injury crisis with an impressive takeover of Mikel Arteta's midfield role. There are a few clubs in the mix with fellow Premier Leaguer's Crystal Palace linked to a Wilshere move. A long shot but Wilshere is at a critical point where talent and performance need to be merged if he has to live up to his promise. Wilshere will slot into Palace's midfield straight assuring himself of those crucial playing minutes.
Calum Chambers is set to be spirited away to the Teesiders with the defence shored up by Shkodran Mustafi's arrival.