Welcome to the Wakefield Doctrine (the theory of clarks, scotts and rogers)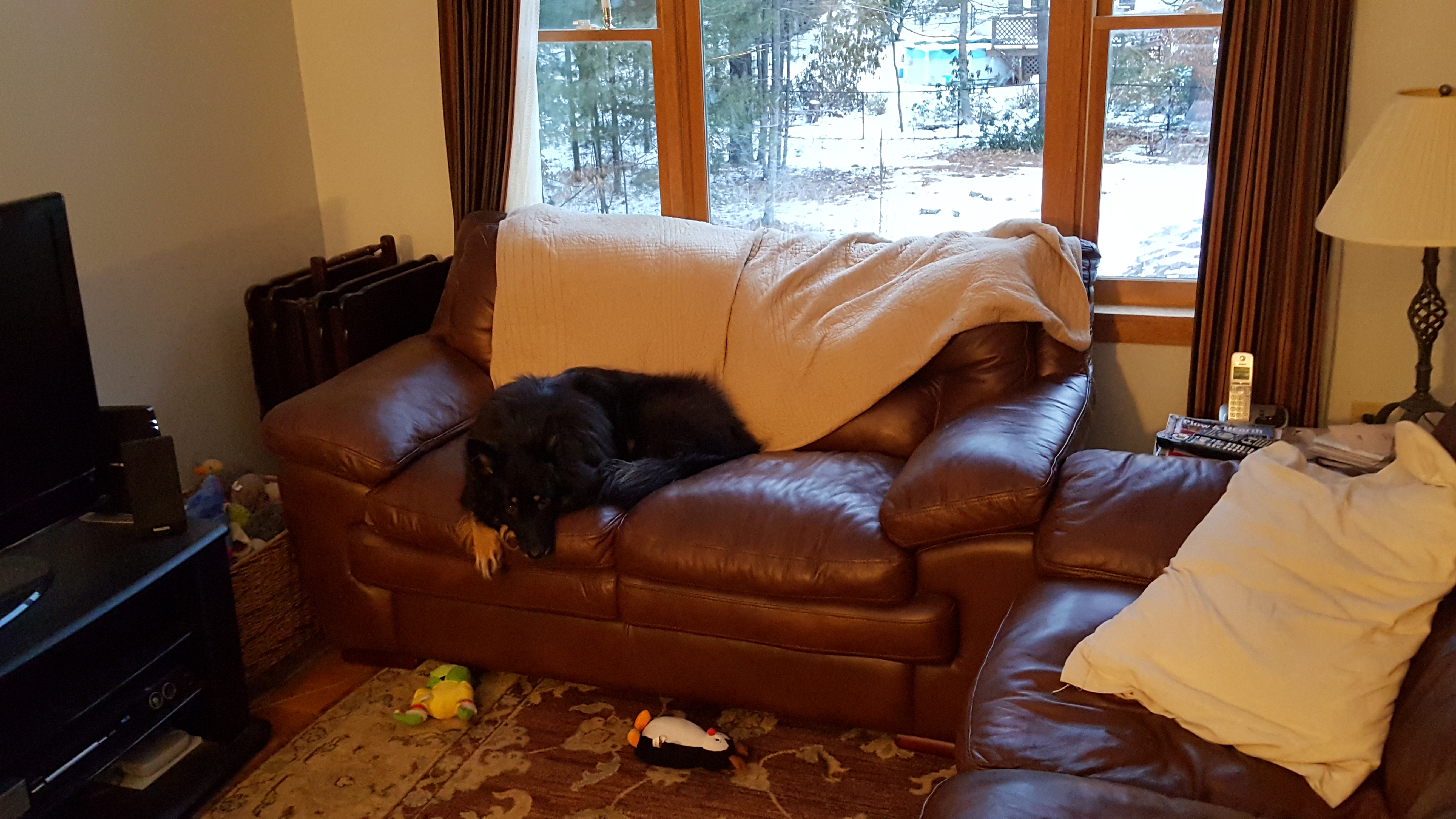 As indicated by the above photo, our local landscape has been (partially) covered by frozen water.
Quick 'Ts' as I have to run out and get some work done before the next Storm of the Epoch ends civilization as we know it (and, please, refrain from italic-ing that inference…lol) and then get to work on Almira.
Seeing how it's less summery outside than, say, Newfoundland in March, I thought we'd enjoy a re-print TToT. While that may run the risk of triggering a regression loop, I'll offset it a little with some quick Ts
1) CS Lewis's grandniece Lizzi (though not fully documented, at least to the level of credibility acceptable in an academic paper) she is a descendant of the product (on her great uncle's side) of an unholy (but thoroughly enjoyable) union of a devote but semi-apostate missionary teacher and the chieftain of a long lost tribe who ruled over several prosperous towns along the Barbary Coast. She (our Founderess) has created a tribe of people (virtual and real), much like her ancestors while roaming the imaginary wires of the internet.
2) Una and Phyllis (who is out of frame in the above photo)
3) the Wakefield Doctrine
4) 'Almira' There will be one more Chapter published on the current weekly schedule. And then perhaps a slightly longer gap until the next installment. The reason is that we've entered the final approach (to the conclusion) of the our story and as much as we've enjoyed the somewhat old-fashioned serial story approach, I've decided that it would be best to write and publish the remaining chapters at one time. (You'll probably agree when you read it. I don't expect an exceptionally long delay, not more than maybe 2 weeks at tops, I have the chapters sketched out. Hell, if anyone reading this would write me an acceptable Note, I'll stay home the next week and get it completed. ("Dear clark's clients. clark will not be able to provide his services for the next seven days.")
5) Secret Book of Rules (aka Book of Secret Rules)
6) SR 1.3 (damn! that regression thing!! look out! don't think about the placement of this Secret Rule! it'll tear up the continuum! )
7) too late! following is a reprint from a warmer, kinder time. Bonus!! you watch the clips? you remember seeing them the first time? laugh along with your younger self he/she are right there
Welcome to the Wakefield Doctrine (the theory of clarks, scotts and rogers)

I am 'happy' to have another Post to contribute to the Ten Things of Thankful bloghop. Created by Considerer with the aid, support, encouragement and participation of Christine and them, this is not your typical bloghop. While there is nothing wrong with the 'typical' bloghops (I participate in the Twisted MixTape Tuesday run by Jen (My Skewed View) and Kristi (Finding Ninee) and Finish The Sentence Friday Janine ( 'mommyholic) and Kate ('bottle of Whine) and Stephanie ('for Real) and Kristi.

What makes our TToT different is that it is a true 'weekend blog hop'. By that I simply mean that it starts this morning and ends tomorrow night. If you want to participate you can do so at any time this weekend…and (here's the difference) people come and read and Comment throughout the weekend, so if you have trouble today (I am a great example, I have to work today, so I'll get this Post in and read who ever is around…later in the middle of the day, I'll pop in and see whats going on…then the end of the day and so on). And… Comments? thats a little different here too! Jump in anywhere we totally believe in cross commenting. So… I think I have put this off as long as I can… my List of Ten Things:

(…yeah, I know!)

(too late to quit now!)

(…lets wrap this up!)

Ok… I had fun doing this…. (did someone just imply that they were….?)

Number 10 I am grateful that I am able to submit the above as my TToT of this Week.
dit
<a href=" https://summat2thinkon.wordpress.com/ten-things-of-thankful/ " target="_blank"><img src=" https://summat2thinkon.files.wordpress.com/2015/06/10thankful-banner.jpg?w=700?w=700″ alt="Ten Things of Thankful" style="border:none;" />
Your hosts
---
[Translate]