Welcome to the Wakefield Doctrine (the theory of clarks, scotts and rogers)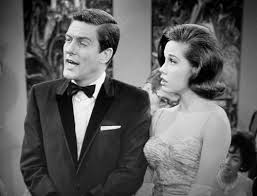 Old Hobbits die hard.
Today is Saturday and so, as I have for the last 3 or 4 years* I am writing a TToT Post. If for no other reason than, a) its beneficial 2) the Book of Secret Rules (aka the Secret Book of Rules) has a rule that sorta requires it and c) our Founderess Lizzi ('my friends call me Lizzi') Lewis ('my great uncle still is not CS Lewis') is embarked on a journey to
discover Dr. Livingston
tell Jane that it's time for her to ditch the leopard-tard and get a little more green, fashionistically-speaking
dropping in on Friend of the Doctrine Melanie to share her recipe for bangers 'n mash
so, while we await the Western Union, giving us updates and such, allow me to get the Listationing started this week!
1) Phyllis and Una
2) my readers over at 'Almira'. We are in the final chapters of our story.
3) the aforementioned BoSR/SB0R (for any new Readers, zoe is the curatoress of our most special Book 'o Rules and Exceptions and cool-things-to-do. Hit her right up if you have any questions regarding interpretation, application, renunciation or justification (did I cover most '-ations?)
4) Work for being flexible enough to allow me to delay leaving this morning 'cause I was caught by the thought, 'damn! the TToT needs to get out there'
5) The Graviteers
6) The Six Sentence Story (zoe and them)
7) to be filled out later today
8) …like #7, later today
9) no, it's not yet 'later today'…. you're still reading the same post.
wait!!! wait…. it can't be Monday! I haven't finished my Ts
Kerry stopped by:
TToT: In My Head I'm Swept Away – Collective Arts, #10Thankful
…and Kristi
https://www.thankfulme.net/2017/01/ten-things-of-thankful-feel-free-to-go.html
and Josie/Wendy
10) Secret Rule 1.3
*8 or 9 in blogyears
---
[Translate]