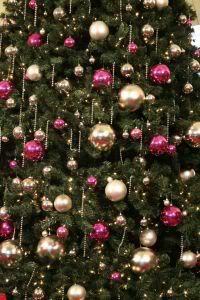 Ah, Christmas Eve.
Anticipation. I remember living the waiting feelings long before I knew what the word anticipation meant.
On the night before Christmas, we would wait until darkness. At darkness, we would wait until we ate dinner. Then it was, wait until we cleaned up the kitchen and the dishes were all clean and put away.
No longer waiting for worldly things, we waited then for Dad to come home from work. Gosh, he was unpredictable to a child who wasn't talented at waiting.
hmmmm. I'm still not talented at waiting yet.
I seem to remember my younger, older brother making up games that set me walking around and around the dining room table. I sort of remember tasks that my mother devised for me that involved preparing and organizing for my dad's arrival.
When my dad came, finally!!, we would gather around the Christmas tree. The tradition would be that we opened one present from our parents and the presents from us, the children, to each other. The one from our parents was carefully chosen, especially mine. The criteria for choosing was what would keep me busy for the rest of the night.
hmmm. I wonder whether my mother actually bought something with that in mind. Knowing my mom, she did just that.
The rest of the night would be blurry . . . midnight Mass at the church, breakfast after at my cousins's house, home to bed at nearly 3 a.m. on Christmas morning. The dark house was romantic. Ah, what a memory! On tiptoe through the silence, as my mom started the turkey, I would get myself into bed.
Then the waiting began again. I would wait for the time when I could get up again. I would wait for sleep to come, wondering why it always took so long on Christmas Eve. I would wait for visions of sugar plums to dance on my head . . . but only see boring ornaments hanging from a boring tree.
I would fall asleep still waiting for sugar plums to dance on my head, still wondering what I would do if they did.
--me liz strauss, letting me be