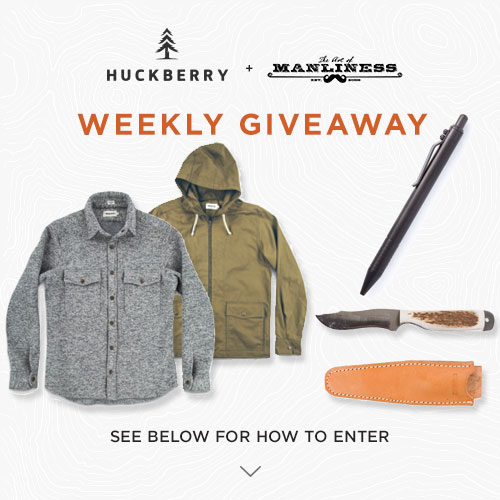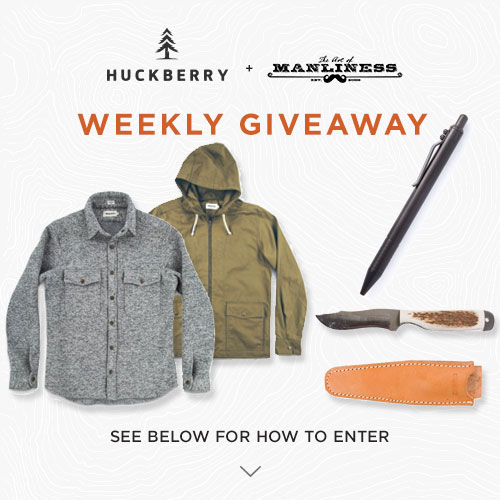 Last week's winner was Ryan from Boston. He chose the Shelter Hoodie by Aether.
My Picks This Week
Another week, and another great knife introduced to us by Huckberry. Civilware's knives are Made in the USA with high-quality stainless steel and disaster-proof G10 fiberglass for the handles. Not only do they perform their duties well, but they've been crafted with a unique look that you won't find elsewhere.
Taylor Stitch continues to roll out awesome lineups of clothes every season. Their new shirts and jackets are perfect for that time of year, soon approaching, where it's still hot during the day, but gets chilly at night. And of course not only are they functional, but look dang sharp too.
Rather than go through packs of Bic pens every year, why not buy one that will last a lifetime? The Grafton Pen fits that bill with an aluminum body and a heavy duty clip. Buy cheap refills for a quality, nice-looking pen rather than buying endless cheap (and cheap-looking) pens.
The Prize
Any item currently available on Huckberry (up to a value of $500). Be sure to check out the current line-up of items as it changes every week.
Enter the Giveaway
If you are an email subscriber, do not reply to this email to make your entry. You must click on the title of this post, which will take you to the post on our web page where you can make your entry. Use the form below to enter. Don't forget! You have multiple ways to enter! The more of them you do, the better your chances are!
Weekly Huckberry Giveaway 8.19.16
Deadline to enter is Thursday, August 25, 2016 at 5PM CT. We'll then select one random winner. Good luck!