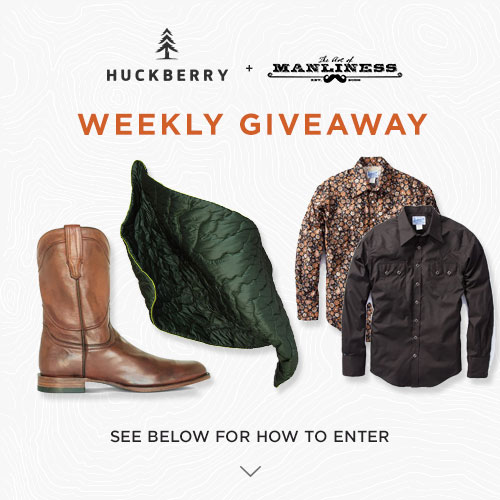 The winner from two weeks ago was Matt from Arleta, CA. He chose the York Athletics Heritage Henry shoes.
My Picks This Week
Rockmount Ranch Wear believes that "the west is not a place, it's a state of mind." Their shirts embody that ethic of hard work, perseverance, and freedom. Along with some classic cowboy design (either subtle or overt!), they incorporate a more modern fit to ensure you stay stylish even in urban environs.
As long as you're getting some Western shirts, why not add the boots too? Tecovas makes a high-quality, Goodyear welted leather boot for half the price you'd find elsewhere. How do they do it? By being online only. No middle man means you get the savings. I have a pair of Tecovas and really like them.
Last but not least, as the temperatures cool at night and in the morning, Rumpl blankets will keep you warm when you're outside camping or sitting around the fire. The Yosemite blanket gets you even closer to the land, as a topographic map of one of America's most beautiful national parks is stitched right into the fabric.
The Prize
Any item currently available on Huckberry (up to a value of $500). Be sure to check out the current line-up of items as it changes every week.
Enter the Giveaway
If you are an email subscriber, do not reply to this email to make your entry. You must click on the title of this post, which will take you to the post on our web page where you can make your entry. Use the form below to enter. Don't forget! You have multiple ways to enter! The more of them you do, the better your chances are!
Weekly Huckberry Giveaway 9.1.16
Deadline to enter is Wednesday, September 7, 2016 at 5PM CT. We'll then select one random winner. Good luck!