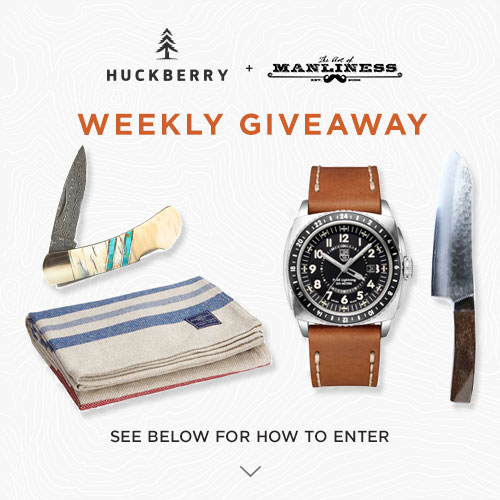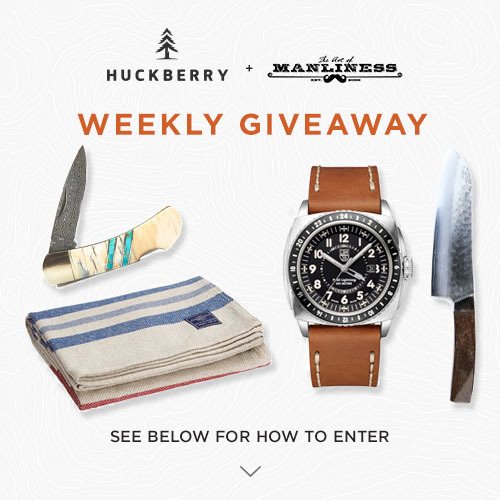 The winners of last week's Flint and Tinder 10-Year Hoodie giveaway were: Cesar C. from Homman Estates, IL, Leif K. from Pacifica, CA, Etienne M. from Quebec, Kit B. from Madison, AL.
My Picks This Week
Since 1865, Faribault Woolen Mills has been making high-quality blankets for civilians and soldiers alike. You'll find modern styles made with modern Merino wool, as well as old-school military styles, which look remarkably similar to what our armed forces were using during the Civil War. Connect to history, stay warm. Win-win.
The knives from Santa Fe Stoneworks have handles made from freakin' wooly mammoth bones. It doesn't get much manlier. They partnered up with Huckberry to create a unique, turquoise knife. And it's not just about looks; the Japanese-sourced Damascus steel will hold up to any kind of abuse you can dish out.
Made in Switzerland, Luminox watches have the seal of approval from Special Forces units, police and fire departments, and professional adventurers of all kinds from all around the world. They look damn sharp, and perform even better in the field, with always-on illumination that lasts 25 years.
The Prize
Any item currently available on Huckberry (up to a value of $500). Be sure to check out the current line-up of items as it changes every week.
Enter the Giveaway
If you are an email subscriber, do not reply to this email to make your entry. You must click on the title of this post, which will take you to the post on our web page where you can make your entry. Use the form below to enter. Don't forget! You have multiple ways to enter! The more of them you do, the better your chances are!
Weekly Huckberry Giveaway 9.29.16
Deadline to enter is Thursday, September 15, 2016 at 5PM CT. We'll then select one random winner. Good luck!